Entertainment
Erwin Smith, Cowboy Photographer, exhibit in Honey Grove
May 1, 2014
The Friends of the Bertha Voyer Memorial Library will sponsor a major exhibit of the photographs of Honey Grove native Erwin Smith May 1-3 at the Civic Center in Honey Grove.
Erwin Smith was the great-grandson of Samuel Erwin, the founder of Honey Grove. He is buried in Oakwood Cemetery and a historical marker is on his grave.
Between 1905 and 1912, he photographed cowboys, roundups and other scenes of ranch life on ranches in West Texas, New Mexico and Arizona. He is generally considered to be one of the greatest photographers of cowboy life, and the finest to have worked in Texas. His photographs appeared in numerous national magazines, and remain as some of the best-known images of Southwestern range life. In later years he lived in Bonham and also made many photographs of Bonham scenes.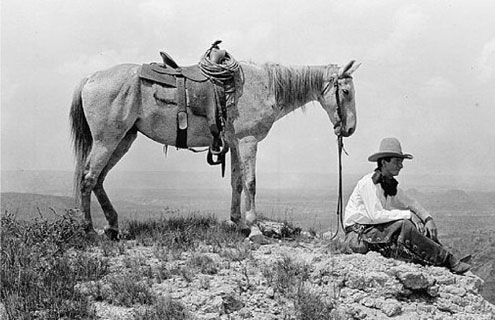 Our exhibit will display in one place over 70 of his photos. There will also be a 15-minute video of his life and photographs created by the Amon Carter Museum, which is the holder of over 2,000 negatives of his work.
On Thursday evening, May 1, at 6:00, Byron Price, the director of the Charles M. Russell Center for the Study of Art of the American West at the University of Oklahoma, and the major biographer of Erwin Smith, will deliver a lecture. We are very fortunate to have this western art expert to join us in Honey Grove for this exhibit.
In addition to the Smith photographs, contemporary photographs of rural scenes made by members of the Honey Grove Photography Club will be on display.
The following entities are partners with the Friends of the Library in this exhibit: Bonham Public Library, Fannin County Historical Commission, Fannin Bank, American Bank, Amon Carter Museum, Fannin County Museum of History and the Erwin E. Smith Foundation. This program is made possible in part with a grant from Humanities Texas, the state affiliate of the National Endowment for the Humanities.
The times of the exhibit are: Thursday, May 1, 10-8; Friday, May 2, 10-6; Saturday, May 3, 10-2.
Make plans to visit the exhibit - it is a unique opportunity to see so many photos of cowboy and ranch life in one place.