Entertainment
Juried Art Show in historic downtown McKinney
May 4, 2014
Hosted by McKinney Performing Arts Center
and the Arts and Music Guild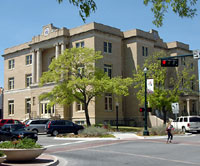 McKINNEY, Texas -- The McKinney Performing Arts Center (MPAC) and the Arts and Music Guild present the opening of the Juried Art Show Saturday, May 3 in the Gallery at MPAC. Artists from the Juried Art Show will be at the public reception at 7:00 p.m. and winners will be announced in Noble Hall at 8:00 p.m. Cash prizes will be awarded to winners.
Winning artwork will be become permanent pieces of the MPAC Public Art Collection along with other existing permanent art collection pieces from past Juried Art Show winners and pieces generously donated by Don and Linda Day. The artwork will be on exhibit in the Gallery at MPAC for public viewing May 3–21.
The Juried Art Show is funded in part by the McKinney Arts Commission with support from Orisons Art & Framing.
MPAC is located at the Historic Collin County Courthouse in the heart of historic downtown McKinney, 111 North Tennessee St. Visit mckinneyperformingartscenter.org or call 972-547-2650 for additional details.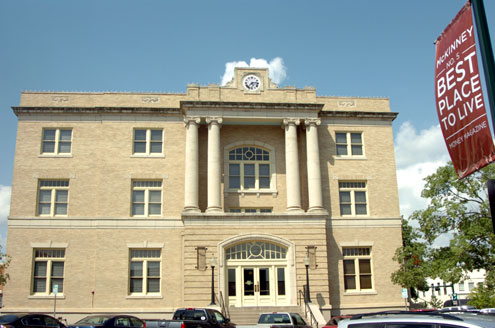 photo by Allen Rich
About McKinney
McKinney, Texas, is unique by nature. As one of the fastest-growing cities in the U.S., McKinney has a current population of more than 149,000. Established in 1848, the city is located 30 miles north of Dallas and is the county seat of Collin County. McKinney offers rolling hills, lush trees, a historic downtown square and unique neighborhoods and developments. The city ranks No. 2 on the Money Magazine Best Places to Live in America list. Visit the city's website at mckinneytexas.org.