Local News
Bonham City Council Candidates Forum April 24
Apr 21, 2014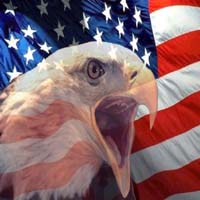 Candidates running in the May, Bonham City election, have been invited to participate in a "Meet the Candidates" Forum. The Forum will be Thursday, April 24, 2014, 7:00 p.m., at American Bank of Texas, 120 West Sam Rayburn Drive in Bonham.

This forum is an excellent opportunity for citizens to meet the candidates and learn their platforms in a non-partisan, unbiased setting.

Each candidate will receive the same questions in advance and questions will be accepted in writing, from the audience.

Candidates seeking election and invited to participate in the Forum are:

Ward 2 Candidates
Chantal Carey
Teresa Stapp

Ward 3 Incumbent
H L Compton – no opposition

Ward 4 Candidates
Jerry Gay
Michael Connors

Early voting is April 28 through May 6.

Election Day is May 10.

KFYN encourages you to attend April 24, 7:00 p.m. at American Bank of Texas. The Forum will be broadcast live on KFYN 1420 AM and Cable One Channel 96.

If there are questions, please call Judy at 903-583-0302 or Trey at 903-583-3151.

A KFYN – Vision Media Group production.