Lifestyles
Grayson County Master Gardener's Spring Plant Sale set April 26
Apr 25, 2014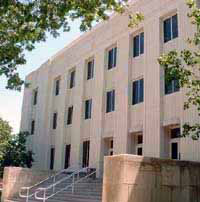 Sherman -- The Grayson County Master Gardenerís Spring Plant Sale will be held on Saturday, April 26, 2014 on the northeast side of the Grayson County Courthouse lawn in downtown Sherman.

The sale will begin at 8:00 a.m. and continue until all plants are sold or 4:00 p.m.

Different varieties of plants will be available for purchase and include perennials, annuals, herbs, vegetables, ground covers, and roses.

Most of the plants for sale have been grown or propagated by members.

Sizes will vary, but range from 4-inch pots for $1 up to one gallon.

Roses will be available for sale from members of the Red River Rose Society.