Lifestyles
Plans underway for Bonhi All-School Reunion
Jul 28, 2014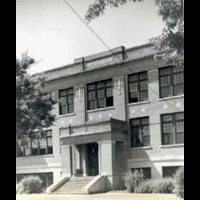 Plans are underway for the Bonhi All-School Reunion scheduled for June 12-14 of 2015. One very important role in the success of the Reunion is that of Class Representatives. They function as our committee's link to their respective graduation-year classmates in confirming and/or gathering location information for each of the former students with whom they attended school in Bonham. The Reunion Committee has full class rosters for all classes, including those for whom there is no active Class Rep.

There are still a few classes waiting for that special role to be filled -- if you are in one of the following graduation years and would be willing to step in on behalf of your class (or even a class close to yours), please contact Pam Thompson at 972-977-7606 or send an e-mail to Pam at pamtwist@skytex.net . . . here are the classes waiting for the Class Rep volunteer: 2004, 2010, 2011 and 2013.

Likewise, if you have changed your name, relocated, changed telephone contact numbers, or e-mail address since the last all-school reunion in 2010 and have not yet been contacted by your Class Rep to report any of these updates, you may send me an e-mail and we will be happy to assist you in connecting with your class volunteer.

Plan to attend this event in 2015; we look forward to seeing you!