Local News
Heritage Day Celebration Saturday, May 3 in historic downtown Bonham
May 3, 2014
Bonham -- The 8th Heritage Day Celebration May 3 will fill historic downtown Bonham with visitors ready to enjoy a full slate of activities including Old West re-enactments, daring motocross jumpers, a fireman's rodeo, classic cars and trucks, musical entertainment, vintage military vehicles, a model train display and much, much more.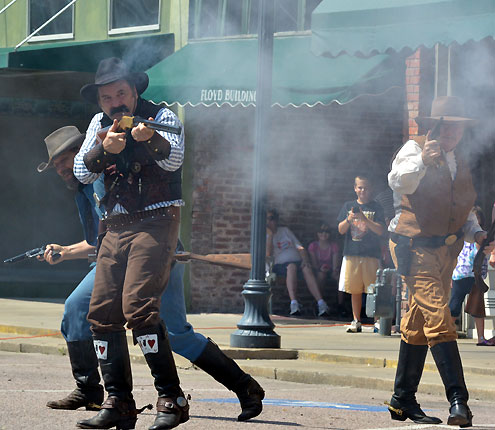 Heritage Day Celebration is Bonham's premier family-friendly festival with nonstop action planned for the day.
Children are certain to enjoy spellbinding motorcycle jumps that soar through downtown Bonham, a dazzling model train display at Fannin County Historical Commission headquarters in the historic train depot on 1st Street, Old West shootouts on the Bonham Square, demonstrations of early settler skills at Fort Inglish, young drivers competing in the Garden Tractor Pulling Contest, and looking over powerful vintage military vehicles on the Bonham Square.
This year more action will be concentrated near historic downtown Bonham as the Garden Tractor Pulling Contest moves to 100 1st. Street, slightly west of the historic train depot.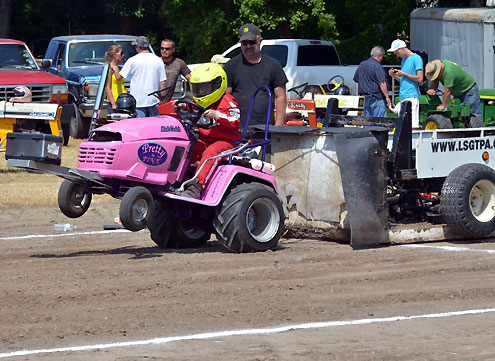 New to this popular event, historic railroad handcar demonstrations will be held on the railroad tracks just south of the Garden Tractor Pulling Contest.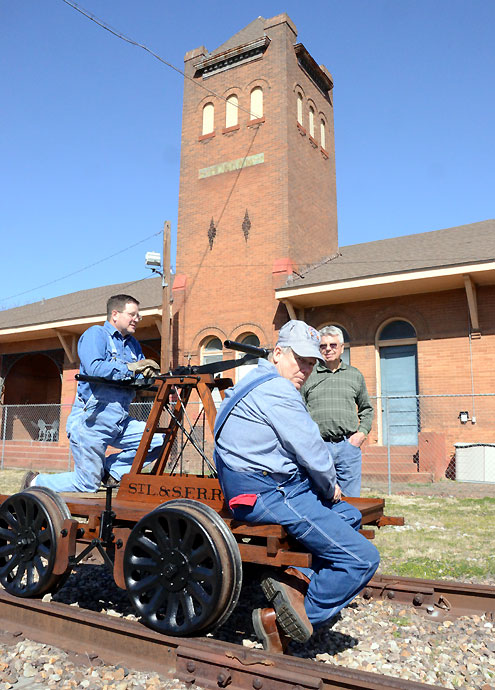 (L-R) Railroad enthusiasts Jeff Cooney and Rick Prentiss sit aboard Mr. Cooney's restored handcar and visit with Glenn Taylor, Fannin Rural Rail District President.
Of course, music on the main stage is always a crowd favorite and entertainers will draw a crowd all day.
So, circle May 3 on your calendar and enjoy a full day of entertainment in one of the oldest towns in Texas!
For more information, please go to www.VisitBonham.com or call 903-583-0302.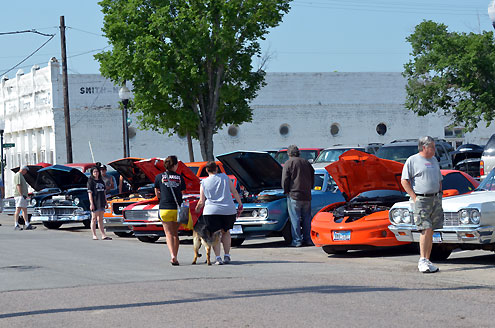 8th Heritage Day Celebration Saturday, May 3, 2014 8:30 a.m. -10:00 p.m. in historic downtown Bonham, Texas
8:00 a.m. Registration: Car/Truck Show 300 block N. Main St. sponsors American Bank of Texas & Utter Family-Ford, Lincoln, Kia 2:00 p.m. awards presented on Main stage
8:00 a.m. Motorcycle Fun Run – registration Southeast corner of Fannin County Courthouse, awards when ride completed
8:30 a.m. - 10:00 a.m. Bonham Community Band - Main stage
8:50 a.m. Welcome - Bonham Mayor Roy Floyd - Main stage
8:55 a.m. Flag Ceremony - Boy Scout Troop - Main stage
9:00 a.m., Noon, 2:00 p.m., Maneuver Motorsports; jumps, Monster Truck - 5th St Sponsored by Bonham Chrysler
9:45 a.m., 11:45 a.m., 1:30 p.m.- Sons of Confederate Veterans Re-enactors - downtown
10:00 a.m. The Dallas Cowboys Mascot "Rowdy"–Main stage –sponsor Sanitation Solutions
12:30 p.m. Norman Young/Gary Sisson – Historical skit
1:00 p.m. Fannin County Fire Depts. Rodeo – East side of courthouse
2:00 p.m. KFYN/Music – Main stage
3:00 p.m. Garden Tractor Pulls – 100 West First St. -- location 1st at Main St
4:00 p.m. Bonham Drum Circle-Music – Main Stage
5:00 p.m. Music- Main stage
5:30 p.m. - 6:30 p.m. Music – Main stage
7:00 p.m. Music - Main stage
THANK YOU, Corporate Sponsors
American Bank of Texas, Bonham Chrysler, Brookshire's Grocery, Fannin Bank, Utter Family Ford, Lincoln, Kia, Sanitation Solutions & Bonham Tourism Association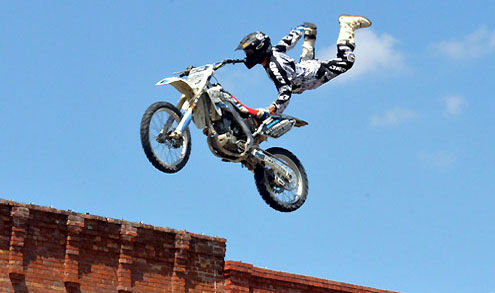 Thank you to our other great supporters; Cable One,Kwik Chek/McCraw Oil, North Texas E-news, One House DJs/Tony Cruz,Massey Music Productions,Simpson Bookkeeping, Smith-Moore-Williams & KFYN 1043fm & 1420 am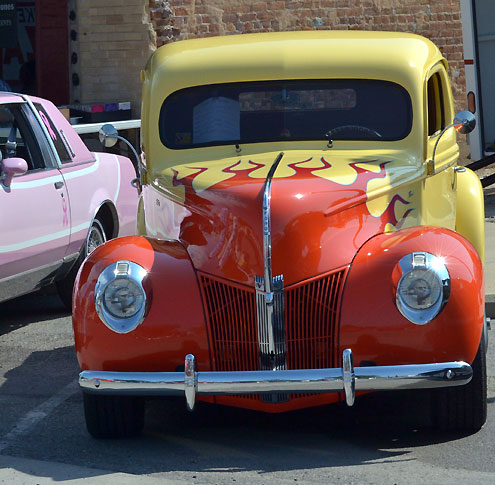 Other events: Sons of Confederate Veterans Village - Hwy 56 & 121
Creative Arts Center - Sam Rayburn Library - W 5th St, Sam Rayburn House - Hwy 56 W
Red River Military Vehicle displays - Main St, Arts & Crafts downtown square
Ft. Inglish - Demonstration of early skills - Hwy 56 at Chinner
Historical displays in Visitors Center, 327 N Main
Historical & model train displays in Bonham Historical Museum – West 1st St.
Fannin County Amateur Radio Club - East side of courthouse
Railroad Handcar demonstrations – 520 S Main near the Historical Museum
Main Stage located at 5th& Main St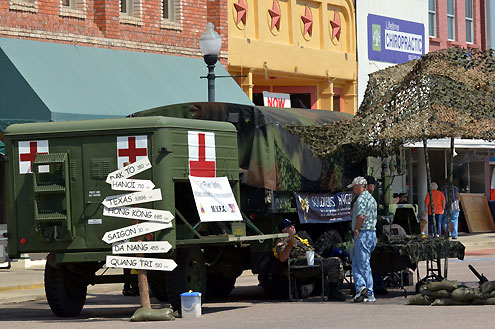 For more information, please visit www.VisitBonham.com or call 903-583-0302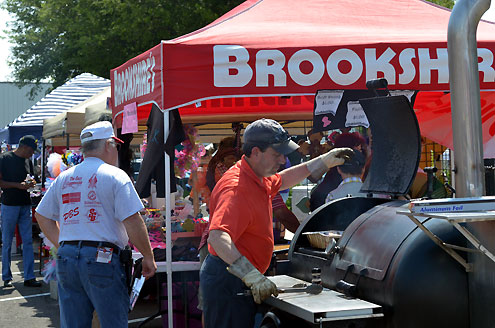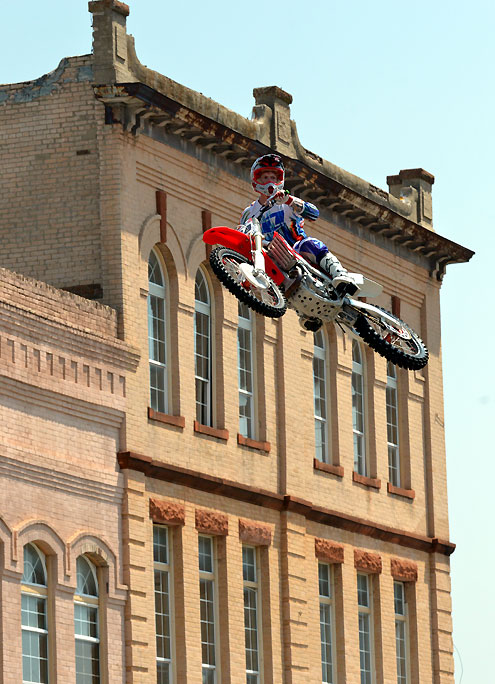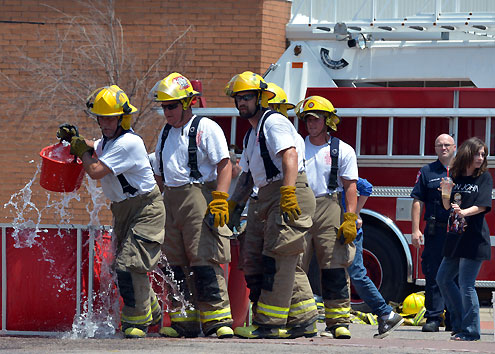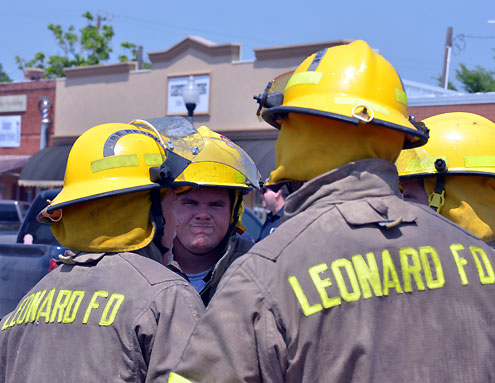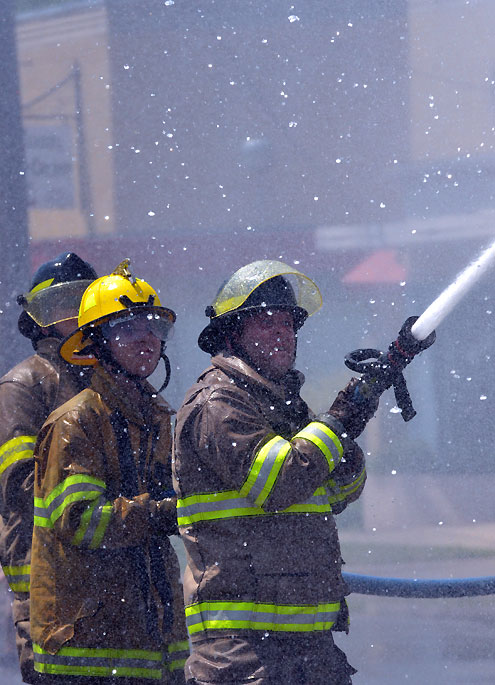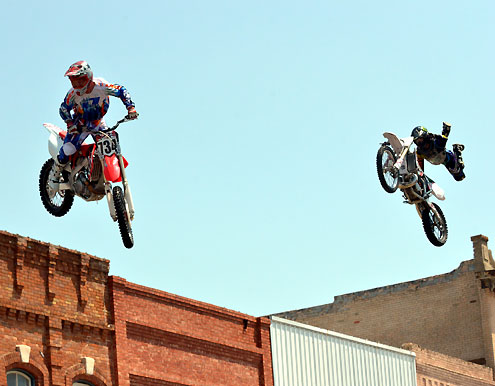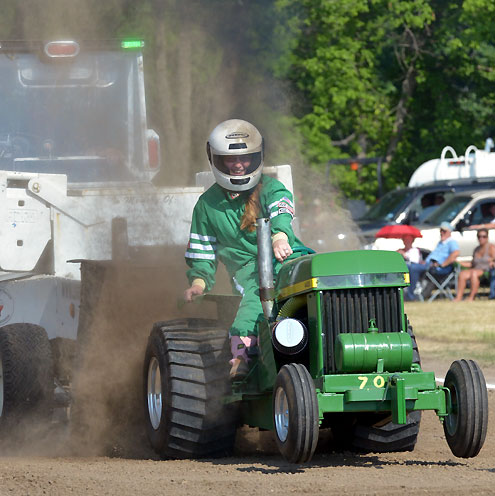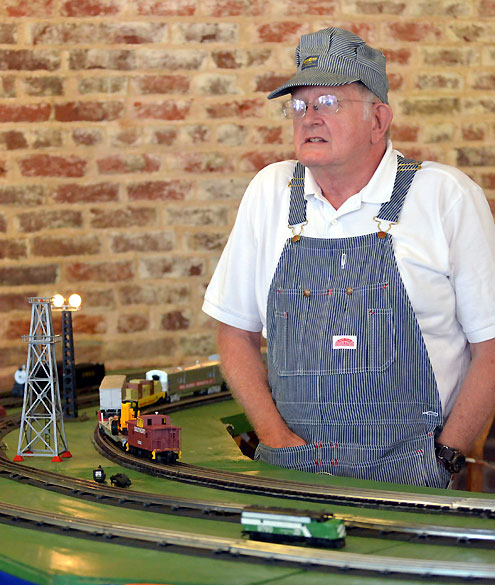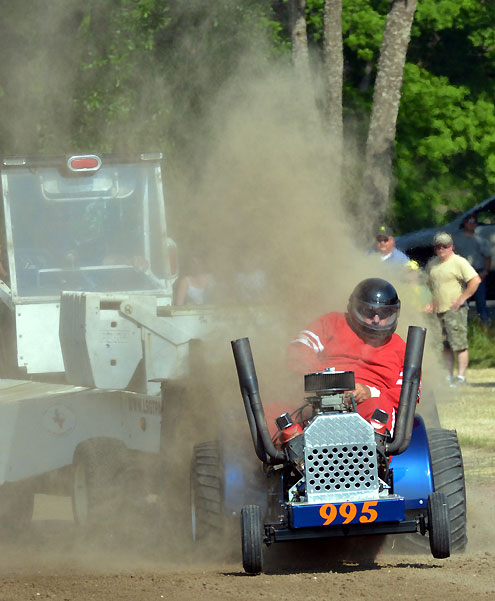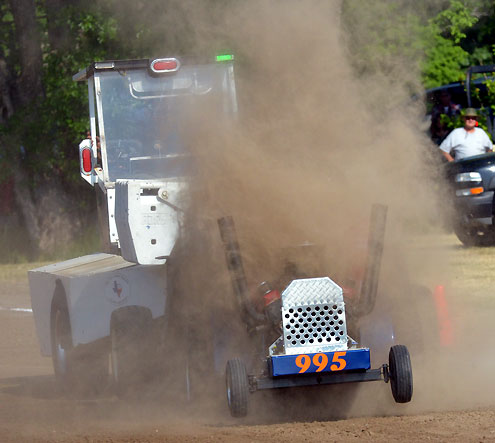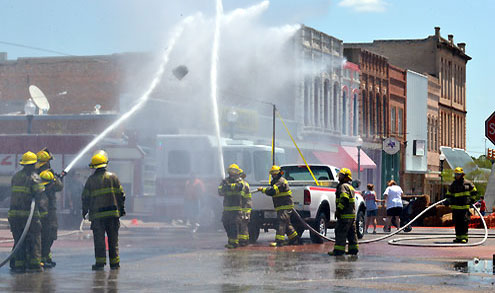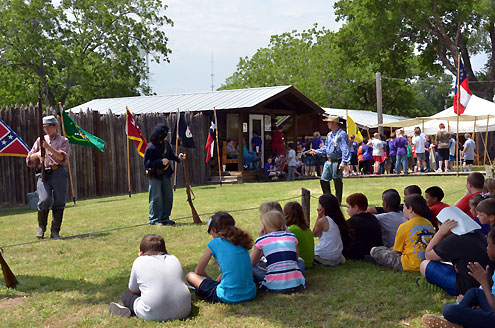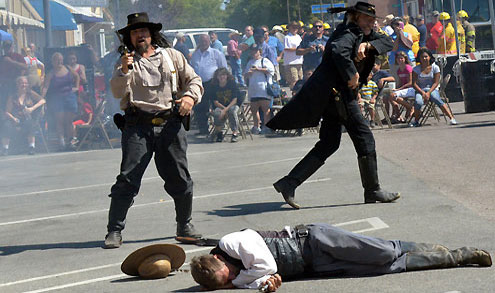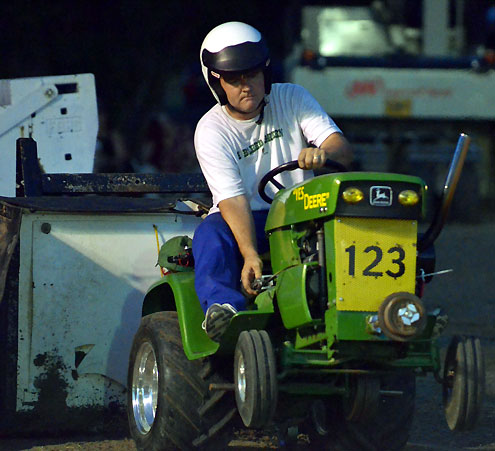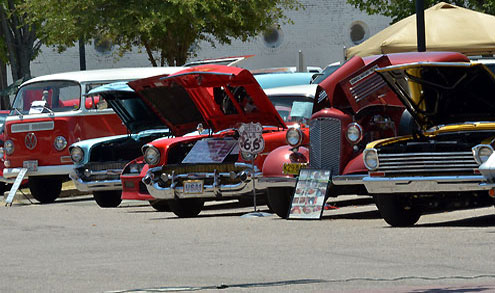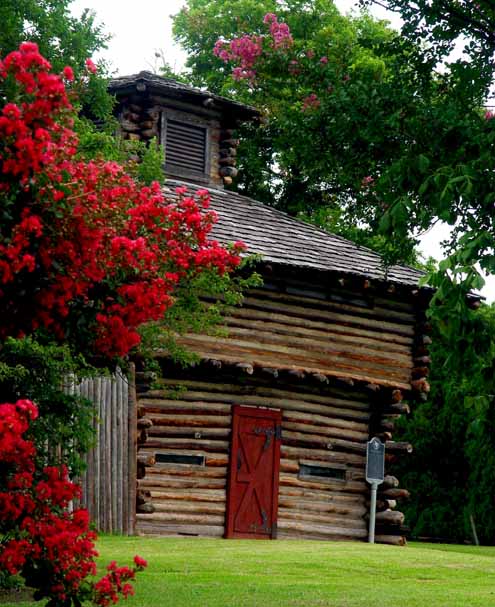 photos by Allen Rich