Front Page
Powder Creek Playground update
Feb 25, 2014
With Build Week less than 3 weeks away, volunteers are working hard to get everything ready to build a playground at Powder Creek Park in Bonham.
The next planning meeting is Tuesday, Feb 25 at 5:30 p.m. at the Children's Center at 112 W. 5th in Bonham. Volunteers will discuss materials, tools, child care, food, volunteers, fundraising and more! All are welcome.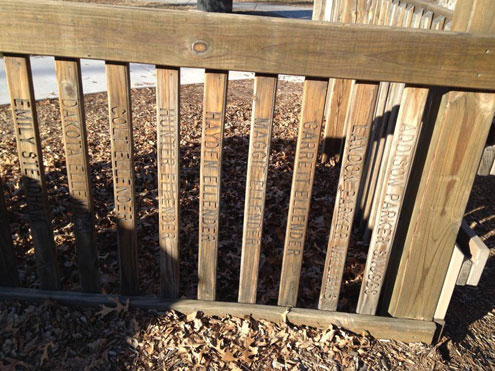 A limited number of fence pickets are for sale. Purchasers can select the name(s) to be routed in the pickets which will surround the playground.
All types of volunteers are needed during Build Week, which is March 12-16. In addition to skilled and unskilled labor, volunteers are needed to check-in workers, provide child care for kids 9 and under, prepare and serve food and drinks to the workers, and complete artistic projects too. Volunteers must register at www.powdercreekplay.org.
All kinds of tools and equipment are needed, including 3 chain saws, 10 push brooms, 25 five gallon buckets, 50 coffee cans or plastic jugs, 5 crow bars, 65 electric drills, 70 extension cords, 50 hammers, 20 hard hats, 30 levels, 10 nail punches, 10 post hole diggers, 30 rakes, 12 routers, 15 screwdrivers, 35 shovels, 50 tape measures, 10 utility knives and 30 wheelbarrows. Tools can be dropped off at Powder Creek Playground on Saturday, March 8 from 9 am to 2 pm or Sunday, March 9 from 2 -5 pm. Tools will be marked and inventoried on a daily basis. They will be stored in a secured container. Tools can be picked up on Sunday, March 16 after 3 pm. For a complete list of needed tools, go to www.powdercreekplay.org.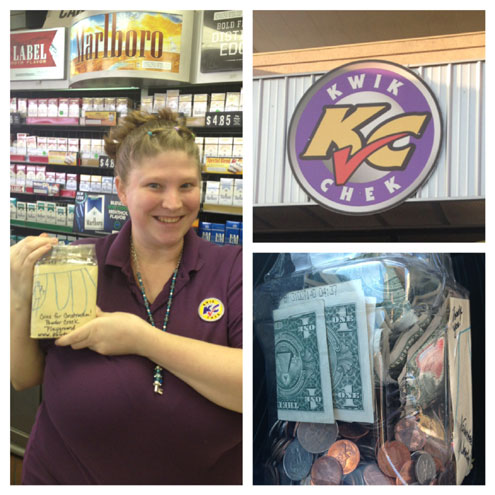 Kwik Chek stores are collecting Coins for Construction and turned in more than $150 this past week.
Donations of snacks and breakfast foods are needed during build week. To donate, contact Sue Taylor at suetaylor453@yahoo.net or Megan Massey at md_massey@hotmail.com.
Several fundraising plans are underway. At last report, about $107,000 has been raised towards the goal of $121,000.
Chi Lambda has pledged to donate 10% of the proceeds from their annual auction again this year. This group of philanthropic women have actually made this pledge for several years now. The dinner, auction and dance will be held on Saturday, March 22 at the Multi-Purpose Complex. Tickets are available from Chi Lambda members, including playground volunteers Michelle Griffith, Kim Ford and Kassi Bowen.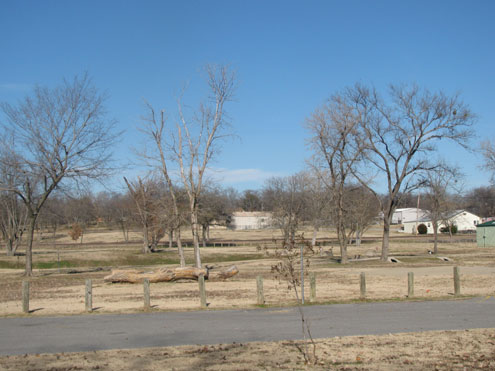 Community volunteers will be building a playground on the south side of Powder Creek Park on March 12-16.
A limited number of fence pickets are being sold to individuals for $30 each or to businesses for $50 each. Each picket can be routed with a name of your choice. Picket order forms are available at Fannin Bank, American Bank of Texas and the Tax-Assessor Collector's Office and at www.powdercreekplay.org.
Several local schools and businesses are collecting coins for constructing the playground. In the past week, volunteers collected over $150 from just two Kwik Chek stores. Other places collecting coins for construction include: Fannin Bank, Finley Oates Elementary, Granny Lou's Bed & Breakfast, IW Evans Intermediate, Legend Bank and Tax-Assessor Collector's Office. Other businesses or schools who wish to join this effort should contact playground volunteers by email at powdercreekplay@gmail.com.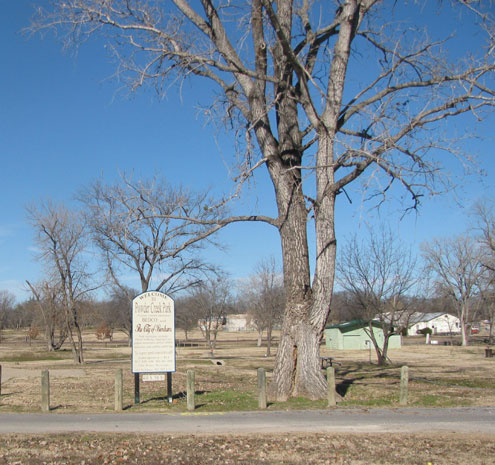 Playground volunteers are also selling raffle tickets. Three items are being raffled off, including a $100 VISA gift card, American Girl doll and remote control helicopter. Tickets cost $1 each or 6 for $5. Drawings will be during the opening celebration of the playground on Sunday, March 16 from 5-7 pm. Tickets can be purchased from playground volunteers or at Fannin Bank, American Bank of Texas and the Tax-Assessor Collector's Office.
Bryan Frazier, owner of Frazier Carpet Cleaning, has announced a special offer to help the playground. From now through February, they will donate $10 of each cleaning job to the playground. To schedule a carpet cleaning, call 903-583-1602.
Playground volunteers are also busy trying to recruit more Facebook fans for Leathers & Associates. Earlier this week, the playground designers issued the Bonham group a challenge. If Leathers & Associates can gain 500 new Facebook fans by the start of the Bonham Build Week, then Leathers & Associates will give the Bonham group a $250 discount on the design fees. At last check, the Bonham group was nearly halfway towards the goal of getting Leathers & Associates to 5,344 fans.

To sign up to help during Build Week or for more information, go to www.powdercreekplay.org.