Front Page
Downtown Sherman hosts Mardi Gras celebration
Feb 24, 2014
Sherman -- It was a celebration of jazz, art, street performers, great food and much more February 22 as downtown Sherman was swathed in green, gold and purple for the Red River Mardi Gras & Jazz Festival.
Many of the festival-goers patiently waited in line for crawfish gumbo before taking in the sights spread over two blocks in Sherman.
The Sherman Jazz Museum was a crowd favorite as the historic building hosted live jazz performances, a variety of jazz collections and the amazing artwork of Pat Pierce.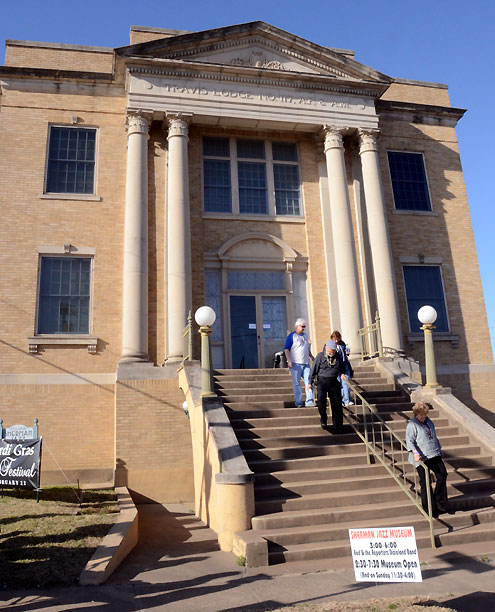 Sherman Jazz Museum
The Sherman Jazz Museum is open Saturdays from 1:00 p.m. until 5:00 p.m.
If you enjoy jazz, be sure to circle March 22 on the calendar and attend the 1st Annual 2014 Allen Jazz Invitational & Arts Festival at Allen Performing Arts Center.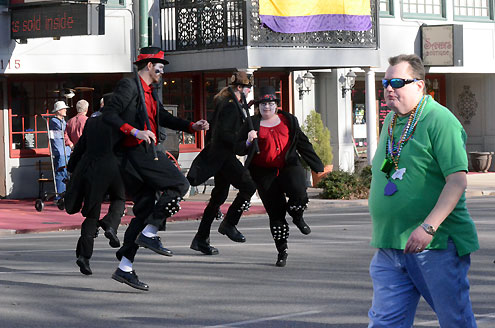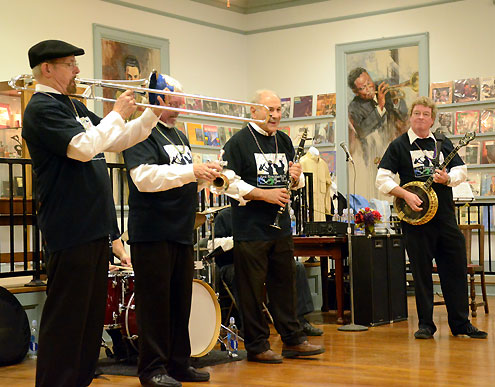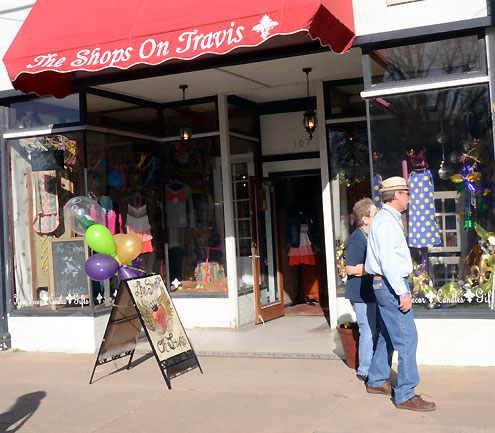 Miles Davis by Pat Pierce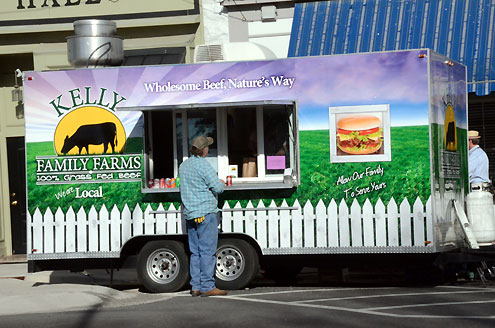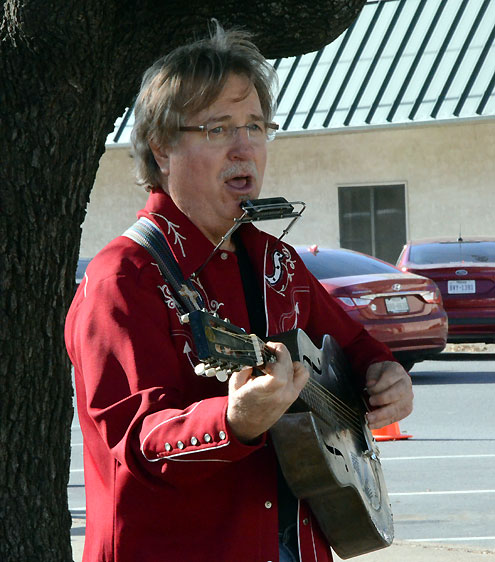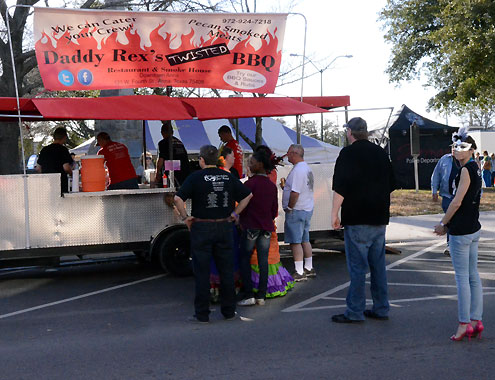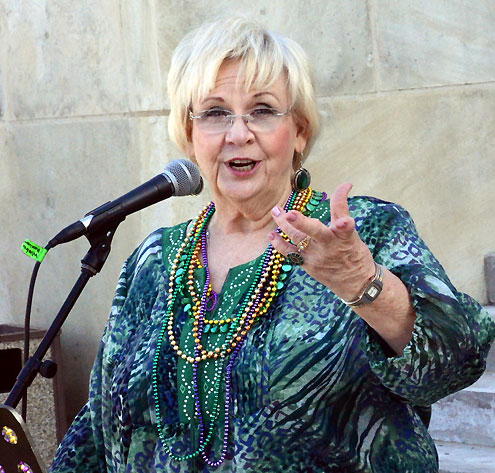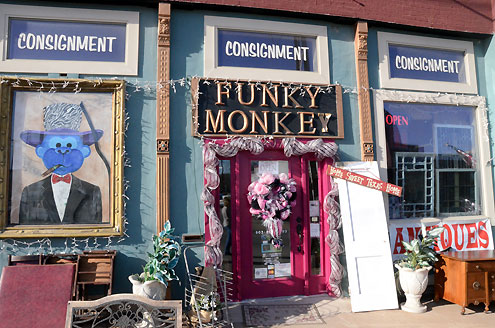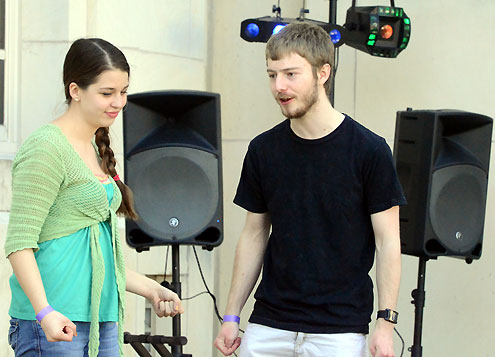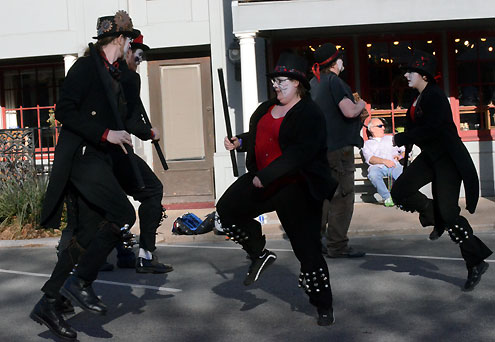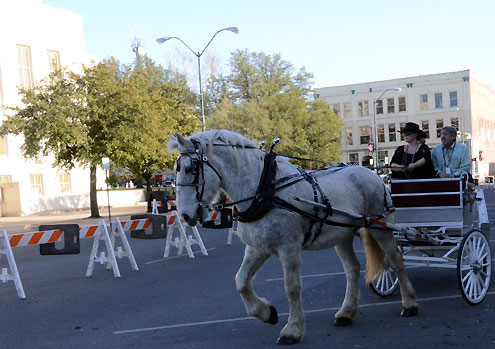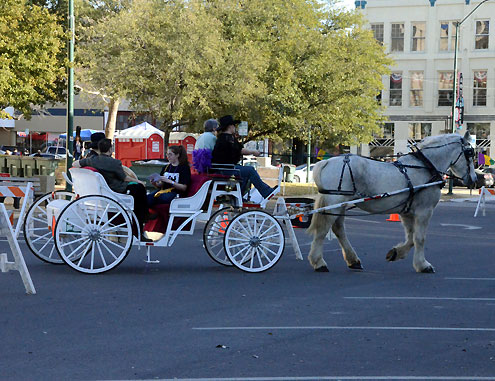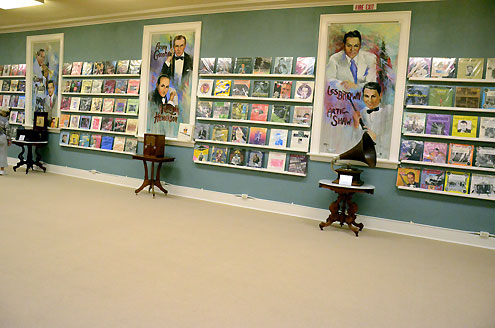 More artwork by Pat Pierce on display at Sherman Jazz Museum