Front Page
The Short Story of Harry Peyton Steger: chapter 48
Feb 25, 2014
In the late summer of 1906, Harry Peyton Steger had boarded the Kaiser Wilhelm in Bremen, Germany bound for the states. That was after a series of kidney ailments had interrupted his studies at Oxford and eventually led to a summer of medical care in Carlsbad, Austria.
As Harry liked to say, he "lost his health and went to Carlsbad to find it."
Now it was the first week of January 1913 and Mrs. Harry Peyton Steger was on the Kaiser Wilhelm bound for her young husband's funeral.
Steger had slipped into a diabetic coma and died January 5, 1913 at Polyclinic Hospital in New York City. Harry's wife, at his suggestion, had been in Paris, France at the time of his death in hopes some time abroad might speed her recovery from a series of surgeries.
Dorothy Steger would arrive in New York City a little over a week later and then accompany the body to Bonham by train.
Management at Doubleday, Page & Company where Steger worked as a literary advisor issued a statement: "To us who were Harry Steger's work-fellows, it is not yet possible to realize that he is not at work in his corner, energetic, kindly, sympathetic and effective. He was the friend of everyone in the shop and his eager and comprehensive mind was always ready to help with any problem, business or personal. At thirty, Steger was an able and brilliant businessman, editor, friend, a loyal and dependable teammate, a man ready to lend a hand to any worthy service; a splendid judge of good material, one sure in the long run to have been a foremost figure in the publishing work he liked to do. He will always remain a vital influence in the lives of us who knew him well."
Irvin S. Cobb, a prolific author, the nation's highest-paid staff writer for Joseph Pulitzer's New York World and a close friend of Steger, needed time to let the reality of the passing of Harry sink in.
"I want someday soon to see you," Cobb wired Steger's employers, "and hear from you the details of the death of one of the most loveable men I ever knew."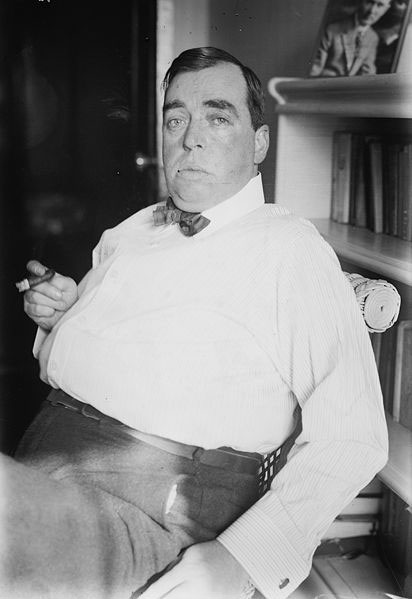 Irvin Shrewsbury Cobb
Down in Pine Log, Georgia, the news hit Corra Harris even harder. She had lost two children in infancy. Her husband, a circuit-riding Methodist minister 10 years her elder, had struggled with depression and alcoholism until his suicide in 1910.
Living an isolated existence in the Georgia mountains during this bleak period in her life when she turned to writing to support her family, Corra depended on Harry's expertise as she formulated complex novels such as The Recording Angel and sold serials to Saturday Evening Post.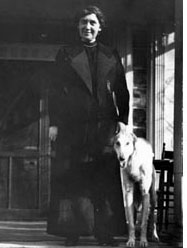 Corra Harris

"He was the best friend I ever had," Corra wrote. "I always fell back on him in any kind of trouble or discouragement about my work. And he always responded like the whimsical, good spirit he was. He was one of the few men I have known who escaped partisanship in the exercise of his office. His integrity was a kind of gentleness which was no respecter of persons. He had a wit so keen that he could laugh at his own or any other man's little eccentricities, but I believe he had the tenderest, kindest heart to the unhappy and the unfortunate I ever knew."

Pulitzer Prize-winning author Booth Tarkington mailed this letter to Harry's parents in Bonham.
"Harry Peyton Steger was the most splendid young man I have ever known," Tarkington wrote. "If he had lived, he would have become the foremost publisher in America. He had a great heart---a good, great heart. There was no limit to his kindness, to his generosity, to his charity. An experienced man of the world, he had preserved his gentleness unimpaired. Brilliant, charming, learned, brave, gay and gentle, he brought sunshine with him. High and lowly welcomed him. He was what used to be called 'a fine gentleman' in the best meaning of that phrase."
A train carrying the body of Harry Peyton Steger, accompanied by his wife, Dorothy, and business associates from New York finally pulled into Bonham about 8:00 p.m. on Monday, January 20. Bonham High School closed its doors at 2:30 p.m. on Tuesday, January 21, 1913 to allow students and faculty to attend the funeral of the BHS honor graduate and former teacher en masse.
According to the Bonham News, services were originally planned to be held in the home of Harry's parents, Judge and Mrs. Thomas P. Steger, but, to accommodate the number of people that wished to pay their last respects, funeral services were moved to Union Presbyterian Church in Bonham.
Pallbearers were Jack Russell, Dr. E.H. Foster and McKee Black, all of Bonham, along with Edwin Witt of Waco, plus Drummond Hunt and Ed Crane of Dallas. His travels over, and his words already beginning to fade on the yellowing pages of letters sent to friends, those six men carried the body of Harry Peyton Steger to its final resting place in Willow Wild Cemetery.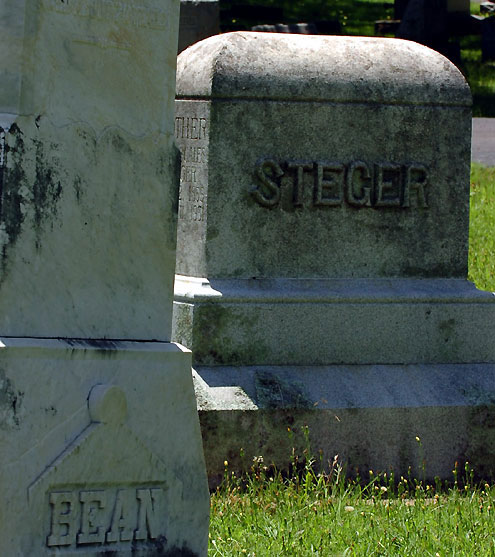 Previous Steger articles:
http://www.ntxe-news.com/artman/publish/article_86954.shtml
http://www.ntxe-news.com/artman/publish/article_86956.shtml
http://www.ntxe-news.com/artman/publish/article_86957.shtml
http://www.ntxe-news.com/artman/publish/article_86955.shtml
http://www.ntxe-news.com/artman/publish/article_86965.shtml
http://www.ntxe-news.com/artman/publish/article_87117.shtml
http://www.ntxe-news.com/artman/publish/article_87118.shtml
http://www.ntxe-news.com/artman/publish/article_87119.shtml
http://www.ntxe-news.com/artman/publish/article_87121.shtml
http://www.ntxe-news.com/artman/publish/article_87207.shtml
http://www.ntxe-news.com/artman/publish/article_87123.shtml
http://www.ntxe-news.com/artman/publish/article_87213.shtml
http://www.ntxe-news.com/artman/publish/article_87214.shtml
http://www.ntxe-news.com/artman/publish/article_69808.shtml
http://www.ntxe-news.com/artman/publish/article_87235.shtml
http://www.ntxe-news.com/artman/publish/article_87310.shtml
http://www.ntxe-news.com/artman/publish/article_87311.shtml
http://www.ntxe-news.com/artman/publish/article_87312.shtml
http://www.ntxe-news.com/artman/publish/article_87313.shtml
http://www.ntxe-news.com/artman/publish/article_87316.shtml
http://www.ntxe-news.com/artman/publish/article_87467.shtml
http://www.ntxe-news.com/artman/publish/article_87500.shtml
http://www.ntxe-news.com/artman/publish/article_87501.shtml
http://www.ntxe-news.com/artman/publish/article_87502.shtml
http://www.ntxe-news.com/artman/publish/article_87503.shtml
http://www.ntxe-news.com/artman/publish/article_87615.shtml
http://www.ntxe-news.com/artman/publish/article_87616.shtml
http://www.ntxe-news.com/artman/publish/article_87617.shtml
http://www.ntxe-news.com/artman/publish/article_87618.shtml
http://www.ntxe-news.com/artman/publish/article_87620.shtml
http://www.ntxe-news.com/artman/publish/article_87759.shtml
http://www.ntxe-news.com/artman/publish/article_87765.shtml
http://www.ntxe-news.com/artman/publish/article_87766.shtml
http://www.ntxe-news.com/artman/publish/article_87767.shtml
http://www.ntxe-news.com/artman/publish/article_87768.shtml
http://www.ntxe-news.com/artman/publish/article_87769.shtml
http://www.ntxe-news.com/artman/publish/article_88065.shtml
http://www.ntxe-news.com/artman/publish/article_87929.shtml
http://www.ntxe-news.com/artman/publish/article_87930.shtml
http://www.ntxe-news.com/artman/publish/article_87970.shtml
http://www.ntxe-news.com/artman/publish/article_88033.shtml
http://www.ntxe-news.com/artman/publish/article_88034.shtml
http://www.ntxe-news.com/artman/publish/article_88035.shtml
http://www.ntxe-news.com/artman/publish/article_88066.shtml
http://www.ntxe-news.com/artman/publish/article_88067.shtml
http://www.ntxe-news.com/artman/publish/article_88072.shtml
http://www.ntxe-news.com/artman/publish/article_88136.shtml