Front Page
Fannin County Sheriff's Office investigates fatal accident
Feb 19, 2014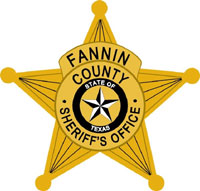 Bonham -- On Sunday, February 16, 2014, at approximately 4:22 a.m., Deputies were dispatched to FM 1396 just east of FM 273 in Ivanhoe reference to a possible accident.

Initial investigation revealed that 17 y/o female, Mandie Fuller, of Bonham had been struck by a vehicle. Fuller was transported by EMS to Texoma Medical Center of Denison where she later died from her injuries.

20 y/o Dillon Mosley of Ivanhoe, believed to be the driver of the vehicle, was taken into custody at the scene. Mosley was transported to Fannin County Jail and charged with Manslaughter.