Lifestyles
The Breakfast Stop opens in downtown Bonham
Feb 18, 2014
Bonham -- Wayne and Brenda Moore have been hearing one question a lot lately: "Are you open yet?"
As of Monday, February 17, the answer is "yes!"
The Breakfast Stop may be Wayne and Brenda's first restaurant venture, but this couple is well known for their gracious hospitality and table fare during the eight years they operated Granny Lou's Bed & Breakfast in Bonham. Now historic downtown Bonham will have a venue open 5:00 a.m. until 11:00 a.m. dedicated to serving a wide variety of breakfasts.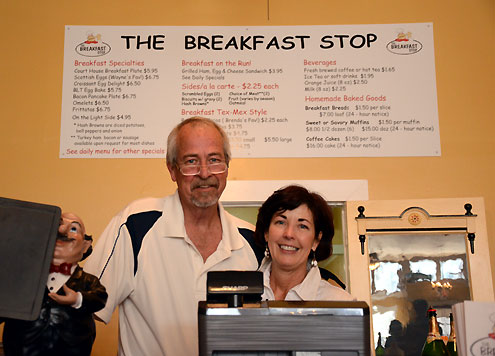 Wayne and Brenda Moore
The Breakfast Stop has Wi-Fi so this will quickly become a favorite place to grab a cup of coffee or tea and flip open the laptop to catch up on work or emails.
The menu includes everything from the Courthouse Breakfast Plate, Scottish Eggs, BLT Egg Bake and baked omelets to a zesty options such as breakfast burritos, taco plate and breakfast nachos.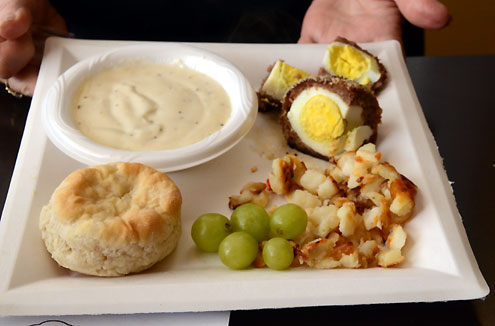 Scottish eggs, hash browns and gravy
The Breakfast Stop welcomed guests for a soft opening Saturday, February 15 and the crowd enjoyed the wide variety of breakfast treats on the menu, as well as visiting with friends in a charming, historic setting and talking to Bonham's newest business owners, Wayne and Brenda.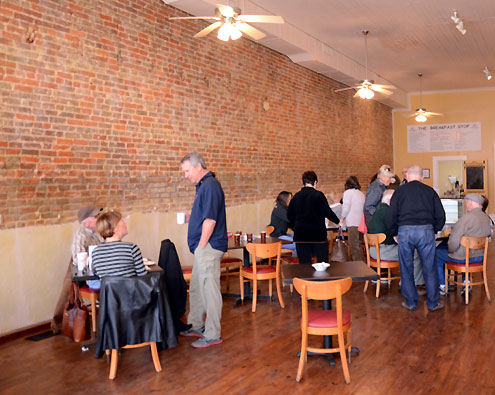 The Breakfast Stop is conveniently located on the north side of the Bonham Square.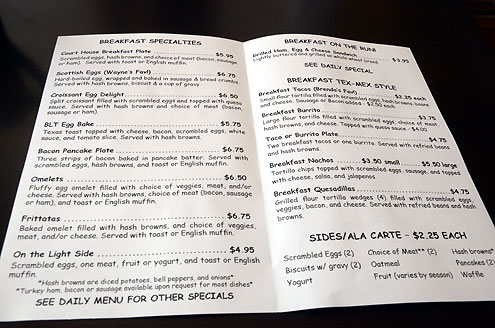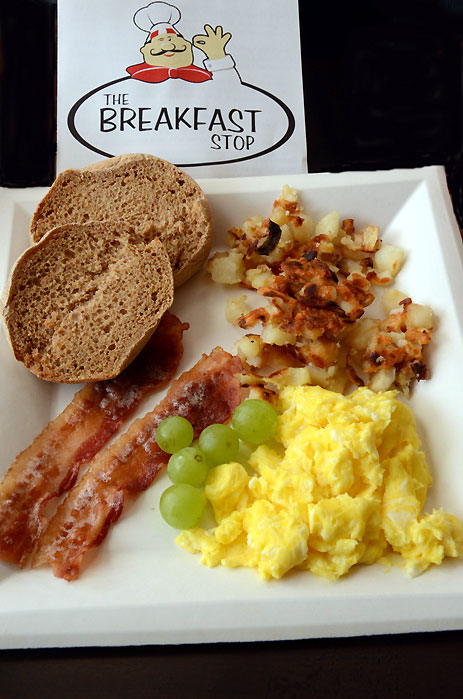 The Courthouse Plate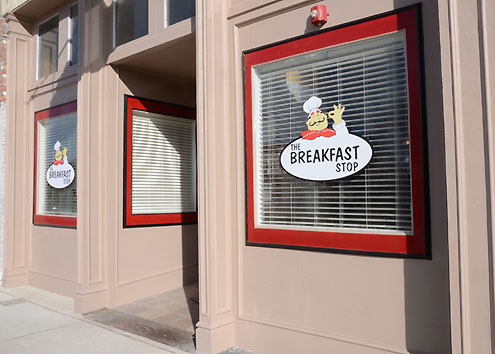 The Breakfast Stop