Local News
Bonham Heritage District – 'Save Our Structure' pilot program
Mar 6, 2014
Bonham -- The City of Bonham and the Bonham Economic Development Corporation (BEDCO) announce a BEDCO-funded Heritage District – Save Our Structure pilot program to assist new prospective tenants or owners in assessing "what
does it take" to get a building up to code for business occupancy.
The downtown incentive program has been authorized by the BEDCO Board of Directors and the Bonham City Council. Prospects will need to submit applications in accordance with the Guidelines and Procedures. This is a pilot program and funding is limited. A maximum "matching" incentive of $800 per
tenant is available to be paid directly to a certified design professional in assessing a downtown structure.
As a result of the great December 2013 Ice Storm, staff has be authorized to include existing tenants who need to have their building assessed so that they can continue to occupy downtown space on a case-by-case basis.
Applications and Guidelines are available at the Bonham Visitor Center, 327 North Main St. or Bonham City Hall, 514 Chestnut St., Bonham For additional information feel free to contact Steve Filipowicz at City Hall - 903.583.7555.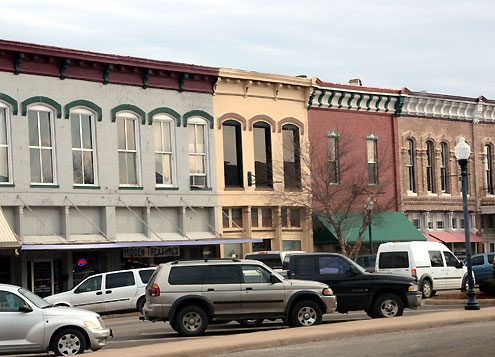 Bonham Square