Front Page
Kathrynís Texas Kitchen
Feb 23, 2014
Shrimp are one of my very favorite seafoods.
I especially love those absolutely gorgeous shrimp that come from our Texas Gulf Coast Waters.
Those shrimp canít be beat in my opinion.
However, Iím always tested to come up with a recipe to cook shrimp that my husband will eat other than the usual fried shrimp. He doesnít like shrimp cocktail at all and refuses to even taste it any more. Frank has always thought of shrimp as fish bait. So a recipe that wonít resemble fish bait is a challenge. Hereís a recipe I found last year that is both a little spicy and sweet.
Camarones en Diablo Sauce (Orange Chipotle Shrimp)
Recipe adapted from Chile Pepper, October/November 2012
4-6 servings
Ingredients
1 medium sweet onion
1 large red bell pepper
4 small tomatoes
2 TB unsalted butter
2 garlic cloves, minced
1 14-oz can chipotle peppers in adobo sauce
2 cups orange juice
1 chicken bouillon cube
1 lb large shrimp, peeled and deveined
Ĺ bunch cilantro, chopped
Other Items Needed
Measuring cups and spoons
Cutting board
Chefís knife
Large saucepan
Blender or food processor
Instructions
Chop onions, bell pepper and tomatoes so that they are roughly the same size.
Melt the butter in the saucepan. Saute the onion, bell pepper, tomato and garlic until the onions are soft and translucent. Remove from heat. Place mixture in the blender or food processor with the adobo sauce. Blend for about 30 seconds. Return sauce to the saucepan. Add juice and bouillon cube. Heat on simmer and allow the sauce to reduce by 1/3, stirring occasionally. Add shrimp and cook just until the shrimp is pink. Add cilantro, reserving a little for garnish.
Serve alone or over white rice or angel hair pasta. Corn tortillas and avocado also go well with this dish.
A favorite North Texas breakfast is on the chalkboard menu for Kathrynís Texas Kitchen.
Until next timeÖ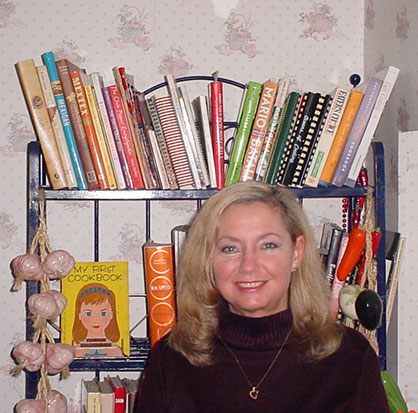 Bon appťtit!