Front Page
Black History Month at Creative Arts Center
Feb 10, 2014
Bonham -- February is the historical month to celebrate Black History - a tradition since 1976. Originally, "Negro History Week" initiated by Carter G. Woodson, February is a time to recognize the achievements of African Americans and the central role they've played in U.S. history. Canada and the United Kingdom also include Black History Month in their annual calendars.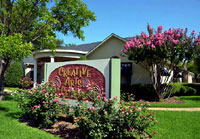 In Bonham, the Creative Arts Center will exhibit art by local and regional black artists and art depicting black culture and history. The exhibit will also honor the Washington School and play tribute to the local African American Community.

A reception will be held at 6:00p.m. on Friday, February 21. Admission is free. Everyone is invited to attend. For more information, call 903-640-2196.