Lifestyles
Actress, documentary filmmaker to give keynote addresses at UNT conference
Feb 21, 2014
DENTON (UNT), Texas — Film and television actress Vivica A. Fox, who has also produced TV series and plays, will be one of two keynote speakers during the University of North Texas' 14th Equity and Diversity Conference Feb. 21 (Friday).
With a theme of "Celebrating Diversity, Building Inclusion," the conference is aimed at students, educators and professionals who are committed to equity and diversity in higher education. It will take place from 9 a.m. to 5 p.m. at UNT's Gateway Center, 801 North Texas Blvd. The topics for the conference's sessions include the DREAM Act, workplace bullying, diversity conflicts in classrooms, economic status of women of color and LGBT family violence. The conference is scheduled from 9 a.m.-5 p.m. in UNT's Gateway Center, 801 North Texas Blvd, and registration is available online through Feb. 14 (Friday).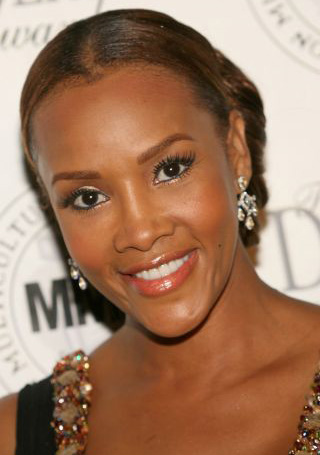 Selected as a speaker for her commitment to advancing women of color in the arts, Fox will give her keynote address at 4 p.m. She will meet with members of the media at 3 p.m.

She began acting professionally on soap operas and appeared on the TV shows "Out All Night," "The Fresh Prince of Bel-Air" and "Beverly Hills, 90210" before getting her big break in two 1996 movies, "Independence Day" and "Set It Off." Her other films include "Kill Bill: Vol. 1" and its sequel; "Soul Food," "Batman and Robin" and "Why Do Fools Fall in Love." From 2004-2006, Fox starred in and co-produced the drama series "1-800-Missing" for the Lifetime Network, and also produced several stage plays.

Lee Mun Wah will be the conference's opening keynote speaker at 9:15 a.m. He is the founder and executive director of StirFry Seminars & Consulting, a diversity training company in Berkeley, Calif. He has produced two documentaries on racism, "Last Chance for Eden" and "The Color of Fear." "The Color of Fear" won the National Education Media Network's best Social Documentary Award. Wah's latest film is "If These Halls Could Talk," which presents college students' opinions about racism and other diversity issues in higher education.

More information about the conference and the keynote speakers, including their photos, is on the Division of Institutional Equity and Diversity website.