Local News
Greenville Waterpark to open in June
May 14, 2014
A groundbreaking ceremony will be held February 10 for the newest Splash Kingdom Waterpark to be located on Interstate 30 in Greenville. President and owner Johnny Blevins said the new waterpark will have an aviation theme in keeping with Greenville's history as a leader in the military aircraft industry.
Tourism Director Milton Babb said he not only looks forward to the
success of Splash Kingdom itself, but to the additional visitor support of current attractions.
"Splash Kingdom will bring 60,000 to 80,000 visitors per month to Greenville during the months they are open," predicted Mr. Babb. "Those visitors will also help support our restaurants, hotels, museums and historic downtown."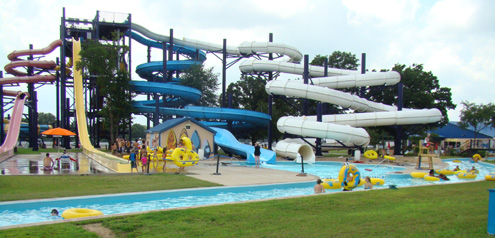 The Greenville Waterpark will open in early June 2014.