Front Page
Yesterday and Today Fashion Show and Tea Luncheon March 1
Mar 1, 2014
Step back in time to the elegance of yesterday!
Fashions from the Chestnut Square historic clothing collection will be on display. Volunteers will model fashions from each decade from 1850-1930, accompanied by piano music from each decade.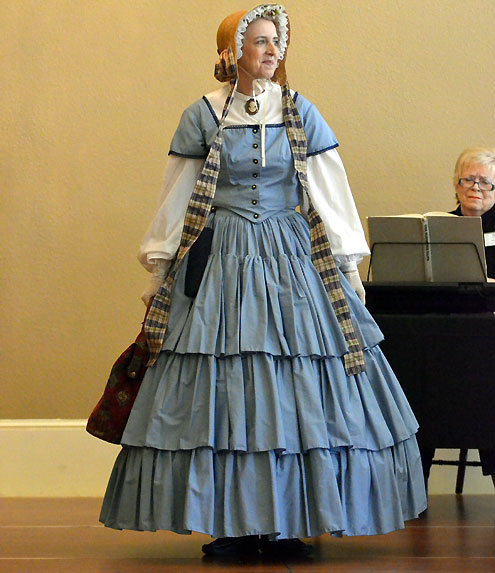 2014 spring fashions from Orison's Boutique, Swanky Boutique and The Little Red Hen also be modeled.
Enter to win one of the great raffle items from Orisons, Swanky, The LIttle Red Hen and Rick's Chophouse!
All proceeds from the event benefit Chestnut Square Historic Village.
Saturday, March 1, 2014 - 11:30 a.m.
The Grand Ballroom at the Grand Hotel, 114 Louisiana St., McKinney, TX 75069
Adults: $30 - Children, 12 and under: $15
Tickets available at: www.ChestnutSquare.org
or at 972-562-8790
The mission of the Heritage Guild of Collin County is to preserve and perpetuate the heritage of Collin County. We accomplish this mission through tours of our historic homes and artifacts, programs and events that celebrate Collin County's history.