Lifestyles
Artists pull out the stops for Valentine's Day
Feb 13, 2014
Artists could be considered romantics at heart. Many local artists create especially for the holiday seasons and Valentine's Day is no exception.
McKinney artist Virgil Bodensteiner is a member of the Creative Arts Center in Bonham and his beautiful wood art has taken on a distinctive flair this month.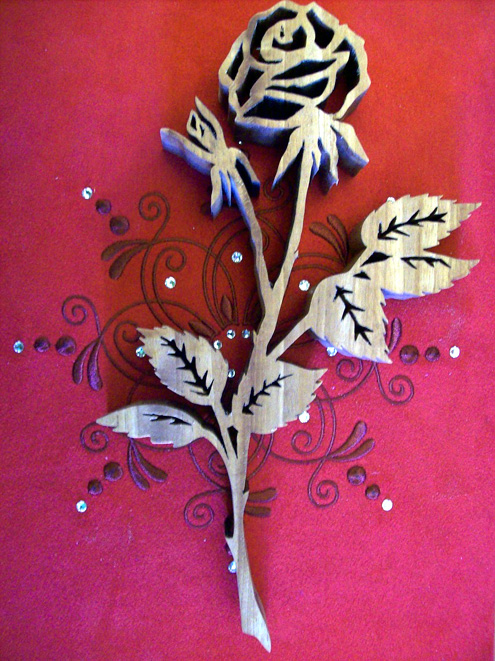 Cutting key-to-my-heart two-piece gift items involves much concentration, as do Bodensteiner's roses and crosses. These hand-made pieces are each unique.
Painter Cheryl Wilson has painted beautiful Valentine watercolors - each card is an original painting. Confectioners N'dulge Gourmet and Sweet Dreams of Texas also pull out all the stops producing not only chocolates but other treats as well.
Jewelery makers keep Valentine's alive in their creations as do the local textile artists. So, follow your heart and stop by the Creative Arts Center to see Valentine's Day art at its finest.