Front Page
Fannin County fetes retiring employee
Feb 3, 2014
Bonham -- County officials may never have given Debbie Carter a hearty thank you when she turned down financial requests, but they certainly made up for it Friday, January 31 at her retirement ceremony.
In a county courtroom overflowing with family, friends and co-workers, the ceremony began with a presentation by District Judge Lauri Blake of a flag given by State Representative Larry Phillips cased in a shadowbox made by Judge Alan Hale.
Twenty years of dedicated service to Fannin County as an auditor has seen Debbie work with five district judges, five county judges and 12 commissioners. Three of those county judges were on hand to thank the retiring employee for her guidance.
"I just want to say, on behalf of the county and the commissioners, we appreciate everything you have done for us," said Fannin County Judge Spanky Carter.
Derrell Hall, who recalled working with Debbie first as a commissioner and then later as a county judge, said the word he would use to describe her best was "constant."
"I don't ever recall you being late or sick or out or anywhere but up there at your desk," remarked Derrell. "You have succeeded at all the measures that matter in this life. Enjoy your retirement. You've earned it."
Former county judge Butch Henderson was up next.
"We need people like you to say, 'This is the way you do it...this is best for Fannin County,'" Butch told Debbie. "This group doesn't realize how much they will miss you because of that. I always knew when I went home at night that you had given me the best advice possible and that is priceless."
All four county commissioners thanked Debbie for her help. Commissioner Stan Barker remembered joking with Debbie that, on the eighth day, God created commissioners.
Evidently unimpressed, Debbie fired back, "Yeah, and on the next day She created auditors to keep commissioners out of trouble."
Fannin County Emergency Management Coordinator Darrell Brewer presented Debbie with a special coin to recognize her significant contribution to the local CERT program.
Reflecting on the large number of programs and grants he had initiated to bring much-needed funds to Fannin County, Darrell said, "I don't know if I have doubled your workload, but I've come close."
"Debbie, you've been a great help to me, too," echoed Fannin County Treasurer Mike Towery.
The final words of this tribute come from the person who had the opportunity to study Debbie's contribution first hand, Fannin County Auditor Scott Dyer.
"For the last 20 years the taxpayers, elected officials, and the employees of Fannin County have benefited from Debbie Carter's 20 years of service," Scott stated. "Her passion for detail and dedication to following the budget and Texas code has saved many taxpayers dollars and helped ensure that our funds were used as intended. Debbie Carter has truly made a difference for Fannin County and she will be missed."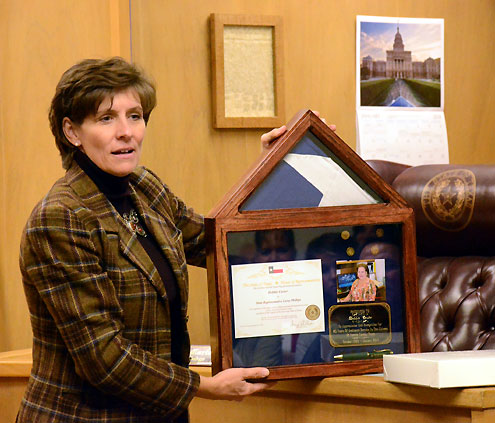 District Judge Lauri Blake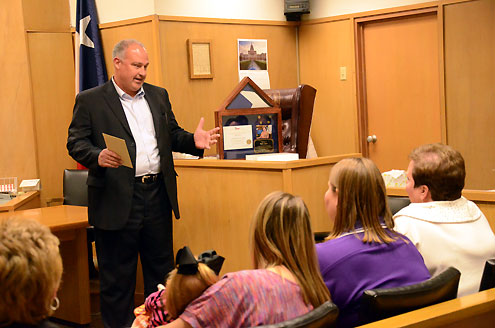 Fannin County Judge Spanky Carter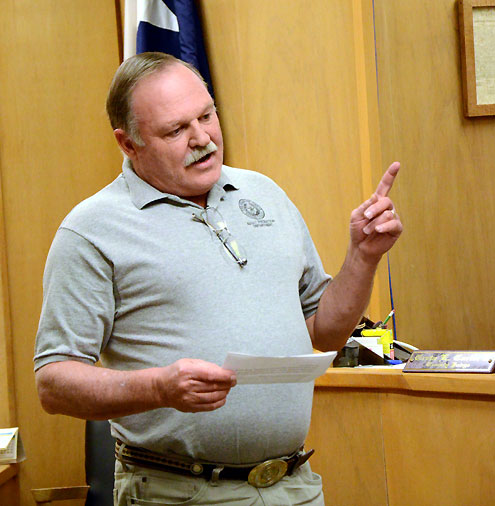 Former Fannin County Judge Derrell Hall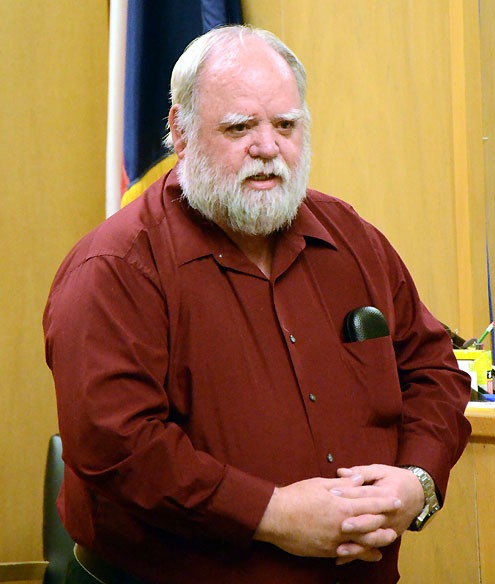 Former Fannin County Judge Butch Henderson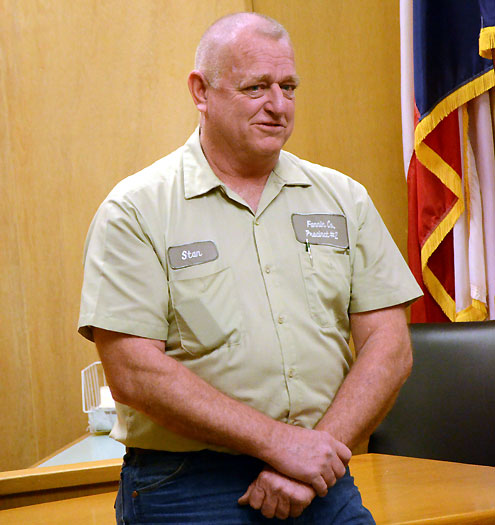 Fannin County Commissioner Stan Barker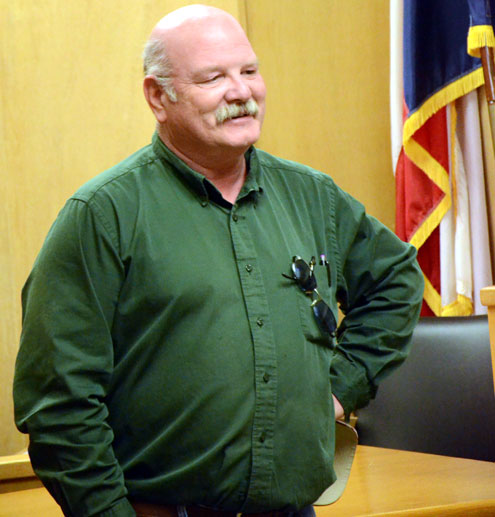 Fannin County Commissioner Dean Lackey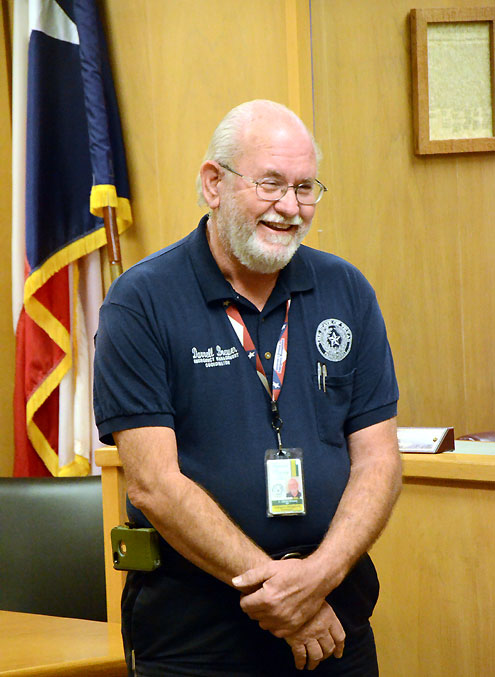 Fannin County Emergency Management Coordinator Darrell Brewer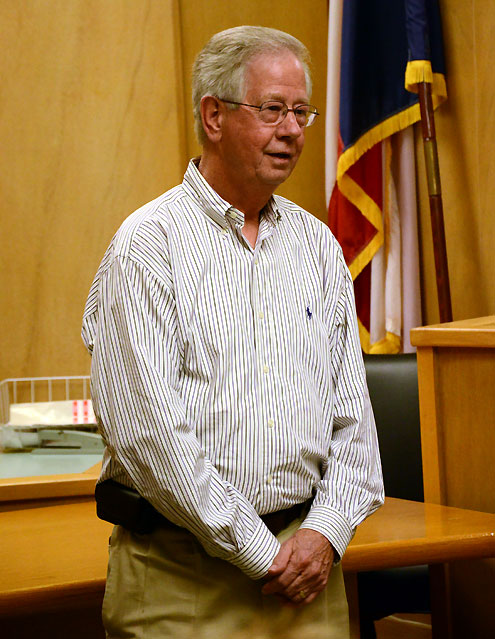 Fannin County Treasurer Mike Towery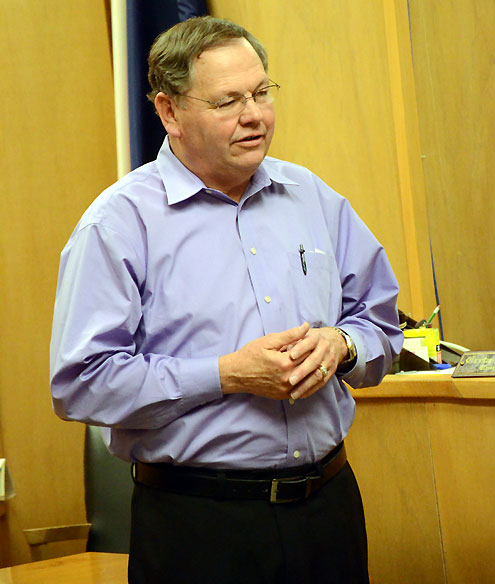 Fannin County Auditor Scott Dyer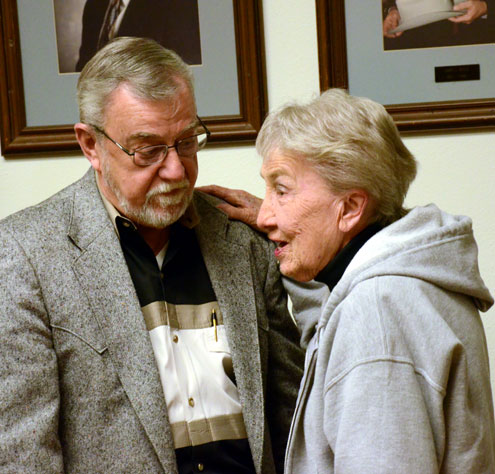 Judge Alan Hale and retired Fannin County employee Martha Cooper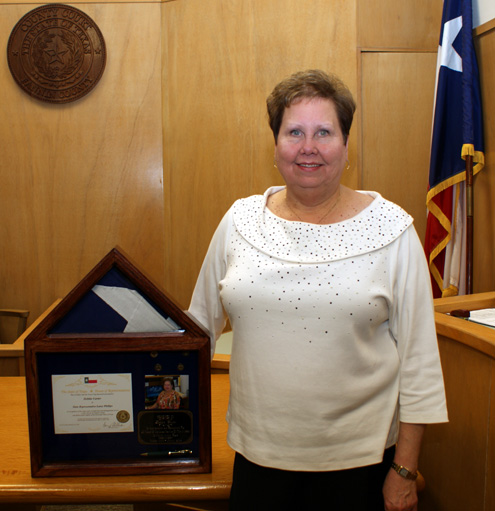 Debbie Carter - photo by Rita Watts