Local News
Gardening in February
Feb 3, 2014
Plant: For the landscape, early February is the time to plant bare-root roses, fruit trees, grapes, and berries. If you have a shrub or tree already in your landscape that needs to be moved, now is the time to do that, also. Dig a large soil root ball and keep as many roots intact as possible. Prune the top grown and thin to half to compensate for root loss. Plant larkspur, English daisies, sweet alyssum, ornamental chard, petunias, calendulas, Iceland poppies, and stocks later in the month. Dig and divide mallows, gloriosa daisies, cannas, mums, fall asters and salvias before they start growing later this month.
For the garden, you still have time to plant onions and green peas, but do it early in the month. The cole crops such as cabbage, broccoli, Brussels sprouts and cauliflower can be planted early in the month. Look for bedding plants in the garden centers. Irish potatoes traditionally go in by February 14. Leafy and root vegetables such as spinach, leaf lettuce, chard, carrots, radishes, turnips and beets can be seeded directly later this month.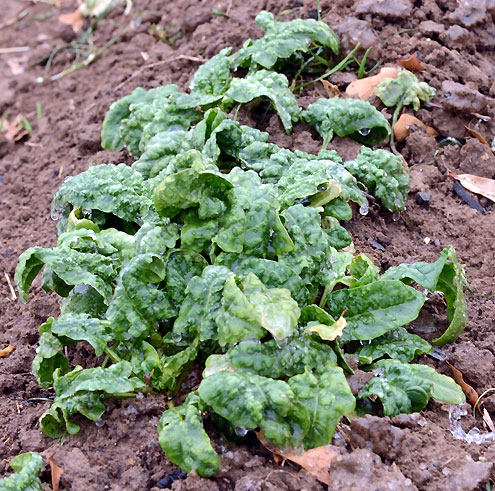 Prune: Prune your roses by removing half of the top growth, both by reducing height and removing weak internal canes. Make cuts just above a bud that faces out from the center. Remove dead or damaged branches on fruit trees and prune only to maintain shape. To reduce the height of nandinas, select the tallest cane and cut it off at the base.
Fertilize: New trees and shrubs should be fertilized with a liquid, high-phosphorus root stimulator fertilizer monthly. Fertilize asparagus with an all-nitrogen fertilizer early in the month. Harvest for 6-8 weeks, then feed again and allow plants to grow the rest of the year. Feed your pansies and other cool season flowers with a high-nitrogen soluble plant food every 2 to 3 weeks. Fertilize your cool-season turf such as fescue and ryegrass late in the month with an all-nitrogen fertilizer. Wait until late March to fertilize your St. Augustine and bermuda.
Be on the Lookout: Kill cool-season, non-grassy weeds like clover, dandelions, henbit and chickweed with a broadleafed weedkiller containing 2-4-D when daytime temperatures will be above 70 degrees, and no rain is expected for 48 hours. Look for scale insects on fruit trees, hollies, camelias, euonymus and crape myrtles. Apply horticultural oil spray early in the month before new buds begin to swell. Purchase pre-emergent weed killer to have it ready for application in March.
Email your questions to fanninmastergardener@gmail.com or call the Extension Office at 903-583-7453.