Entertainment
Grayson College hosts reception for Chance Dunlap exhibit Jan. 31
Jan 31, 2014
Hosted by Second Floor Gallery the Grayson College Visual Arts Department is pleased to present a closing reception for an exhibit of recent works by Chance Dunlap on Friday, January 31 from 6:00 p.m. to 8:30 p.m. The exhibit presents a portion of Dunlap MFA thesis body of work.
Chance is an MFA candidate in sculpture at the College of Visual Arts and Design, University of North Texas in Denton. This is an interesting return to GC for Chance as he took his very first art class here 10 years ago.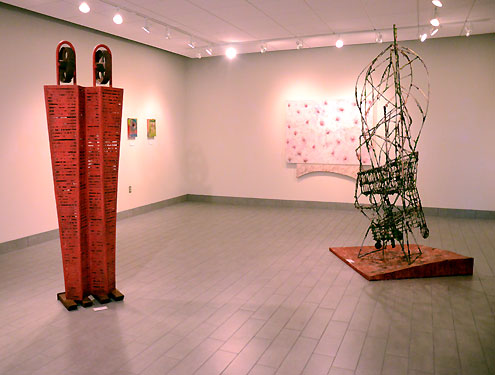 After graduating from Grayson College, Chance continued his studies in art at Southeastern Oklahoma State University where he earned his Bachelors degree. He is currently working on his Masters at the University of North Texas.

The Second Floor Gallery is located on the first floor of the Arts & Communications Center at the Grayson College campus in Denison. The exhibit and reception are free and the public is invited.