Front Page
Red River Regional Hospital CEO honored
Jan 30, 2014
David Conejo, CEO of Red River Regional Hospital in Bonham was presented the Essence of Leadership Award by the Texas Organization of Rural and Community Hospitals on January 22, 2014 in Austin Texas.
The Leadership Award is granted to individuals for their outstanding leadership, service and contribution in healthcare, and who have made a significant impact in their organizations and communities. They exemplify a strong dedication to their organizationís goals, vision and purpose; exhibit a high level of initiative, interpersonal skills, employee engagement and technical competency; demonstrate a commitment to continual learning and growth; and embody the spirit of teamwork, service and innovation.
David Conejo came to Red River Regional Hospital over 8 years ago with the corporation that owned the hospital. He quickly realized that the corporation was not financially stable and was going to lose the hospital which could lead to its closure. Red River Regional is the only hospital in all of Fannin County which is comprised of 35,000 residents. It was during this time that David applied for and received critical access status for the hospital, helping secure the financial viability of healthcare for the entire county.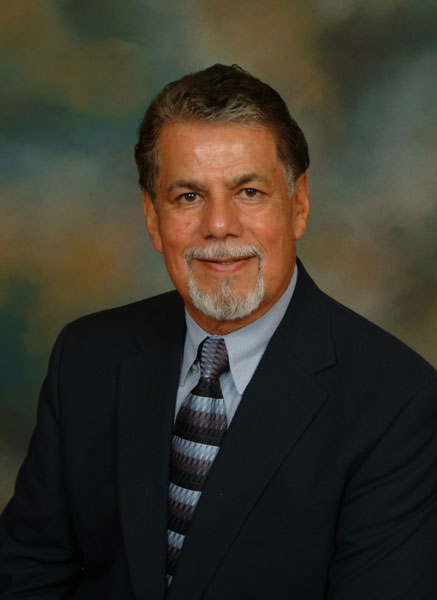 Two years later he saw another opportunity to save the hospital and secure long term healthcare for Fannin County. He worked tirelessly to build a group of investors to purchase the facility. Even when the stock market tumbled and the recession of 2008 was upon us, under Davidís leadership the hospital managed to trim all fat and stay afloat. He succeeded in that effort for five years while the nationís economy struggled.
Then, he saw yet another opportunity for Red River Regional Hospital when he learned about the 1115 Waiver/ Medicaid Funding Program and how beneficial it could be to the facility. Red River Regional was a for-profit privately owned entity, therefore disqualifying it from participation in the Waiver. David knew the facility needed to change ownership under a hospital authority and become public.
With the support of Fannin County Judge Spanky Carter and the Fannin County Commissioners, David led his team to achieve this goal in what seemed record time, meeting deadline after deadline by what seemed like hours and sometimes minutes. This important change in ownership now allows Red River Regional to participate in 7 (Health care Improvement) DSRIP projects, the pharmacy 340B program, burden alleviation, and uncompensated care payments which will bring a total of 15 million additional dollars in funding to a facility that was struggling to keep the doors open.
Under Davidís direction, the hospital has now recruited an additional family practice physician and an orthopedist, is working to provide diabetes education to the public, provide inpatient and outpatient geriatric psych services, telemedicine, and working toward becoming one of the first critical access hospitals in the state to receive stroke certification.
During all of this he has assured that employees have had a great working environment and job security. The hospital's quality has improved and brought it state recognition for its improvement in quality and electronic health records gains.
Without his hard work and dedication, this county would not have a hospital of this caliber. David Conejo is the Essence of Leadership for not only Red River Regional Hospital, but all of Fannin County.