Front Page
Craftsman restoring historic barn in Bonham
Jan 30, 2014
Bonham -- The historic wooden barns that once dotted the landscape of North Texas are quickly disappearing, destined for faded memories and old photographs. But Jenn Self wasn't about to let that happen to her barn.
Self is the new owner of Granny Lou's Bed & Breakfast and even many longtime area residents only have a vague recollection of the barn in her backyard three blocks west of the Bonham Square because the towering three-story Victorian B&B dominates the landscape.
Granny Lou's Bed & Breakfast, with the historic barn in the far right background.
A savvy businesswoman, Self was instantly aware of an old barn's many benefits in today's world. To begin with, every bride-to-be that is considering letting Granny Lou's Bed & Breakfast host a ceremony has inquired about the barn. Self wanted to make certain the barn was structurally sound, so she turned to Terry Blose, a master craftsman who prefers the time-honored woodworking techniques espoused by Pennsylvania Dutch traditionalists.
"When I work on a barn, I say, 'Talk to me,'" says Blose as he looks up at the barn's features, "and in some ways this one has."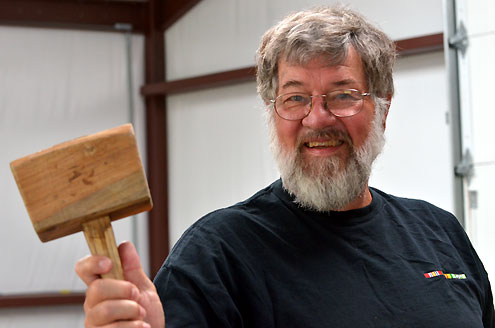 Terry Blose, shown here at his workshop in Gober, Texas, displays a handmade wooden mallet.
One of the first things Blose noticed was that the barn is, almost certainly, even older than the 1880s Victorian home it sits behind. The barn was built using "balloon framing," a technique popular in the 1850s and 1860s that utilizes one-piece studs that run from the bottom plate to the ceiling joists. In an era when quality studs 12-16 feet long were commonplace, balloon framing was a time saver. Plus, this technique was simpler than using massive timber frames. Old-time carpenters were fond of saying that structures built with these long studs were "lighter than a balloon," hence the name, balloon framing.
For Self, this project has more to do with heritage than construction techniques.
"This is part of Bonham history," she says, glancing at the 150-year-old barn.
Blose got busy stabilizing the structure to ensure the barn's vintage charm would enchant future generations.
"Terry has handcut the wood and found fittings from residents of the area that are in keeping with the barn's provenance," explains Self. "He has had a few members of the community come and work with him and has done an amazing job."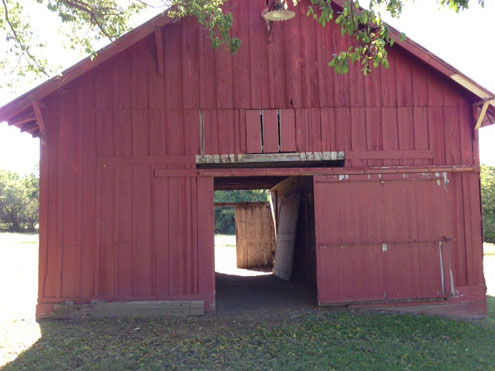 Roy Riales was an early supporter of the restoration project and Riales helped secure the considerable talents of Irving Miller, a retired engineer who donated his time to straighten overhead door tracks.
As work continues on the barn, both Self and Blose have a proclivity for turning challenges into something positive. For example, take the evidence that a fire once raged inside the wooden structure.
"The story is, lightning struck the barn," Blose says with a shrug.
"So, we're covered there, right?" quips Self, playing on the adage that lightning can't strike the same place twice.
When you see Blose at work restoring the barn, he looks the part. After all, he is a bear of a man who is still every inch a U.S. Marine. But there is another side to Blose, as well -- inside the sturdy exterior beats the gentle heart of an artist with an eye for shape and detail. After finding out that pears are a theme at Granny Lou's Bed & Breakfast, Blose shaped a pear out of bois d'arc wood (Gober, Texas bois d'arc, Blose adds emphatically) with hammered-metal leaves. The soft golden hue of the wooden pear is already a conversation piece among guests at the B&B.
"I couldn't have found a wood that offered a better color for a pear," said Blose.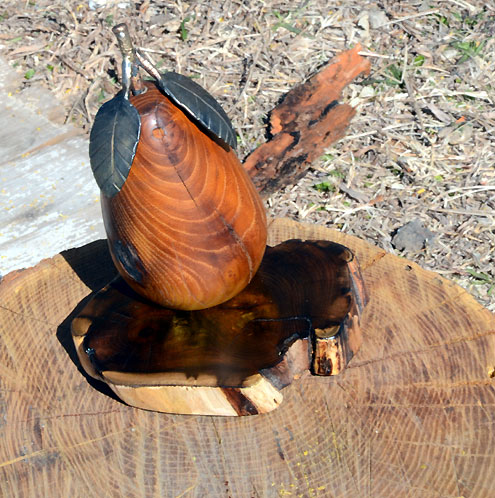 Self knows that once the barn is restored, it will soon become a favorite backdrop for photographers, but this is only one phase of an overall plan that calls for construction of a rustic bridge that spans a small creek on the property as well as a flower garden.
And how is business going for Bonham's newest business owner?
"I've been 100% occupied since Friday and will be until this Friday...I love it!" exclaims Self.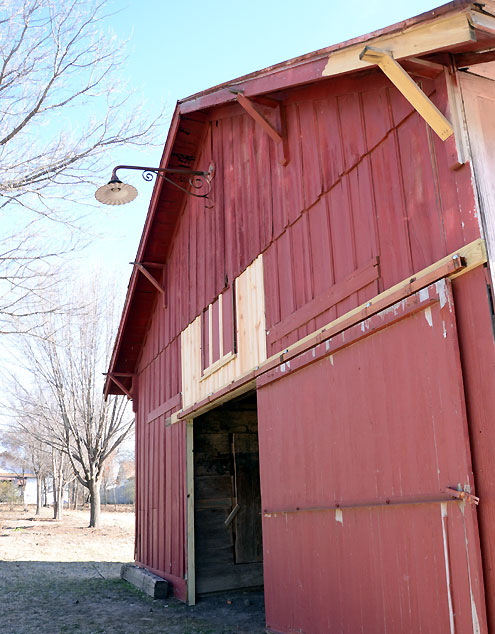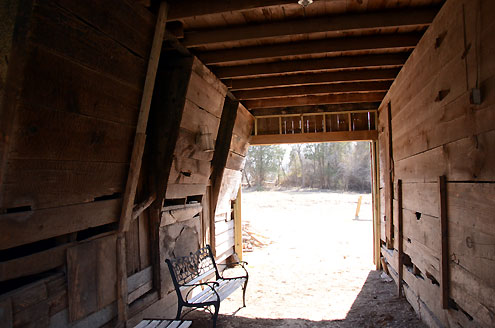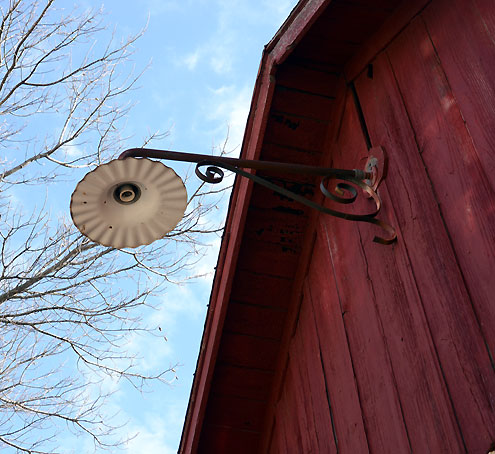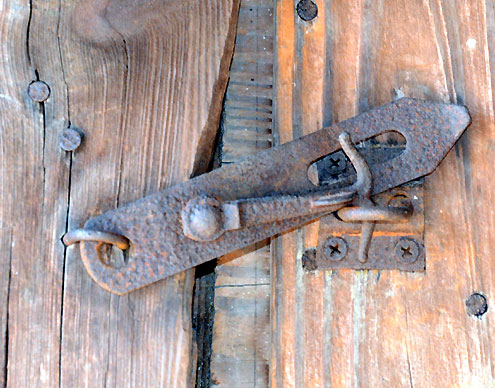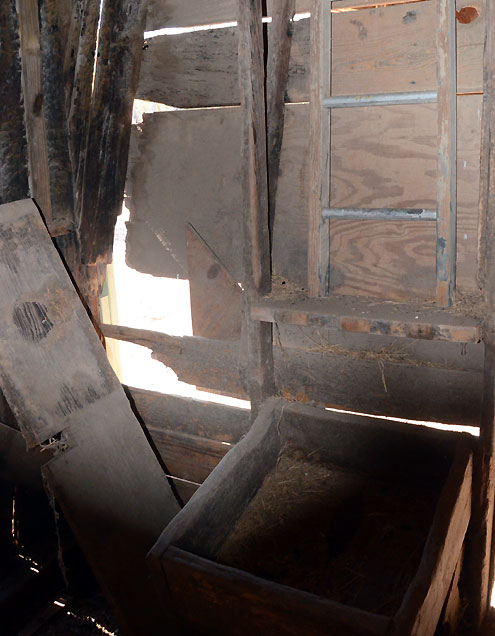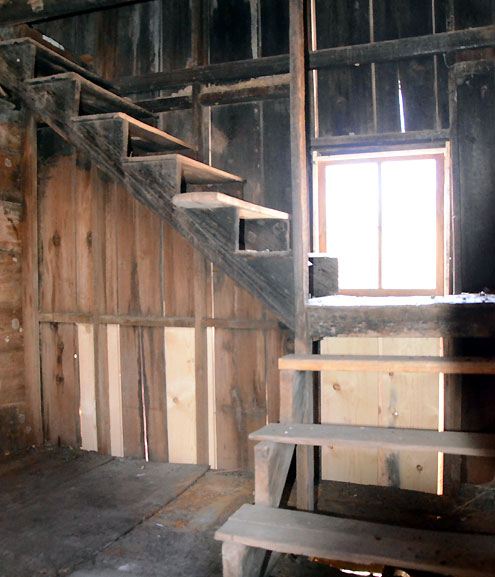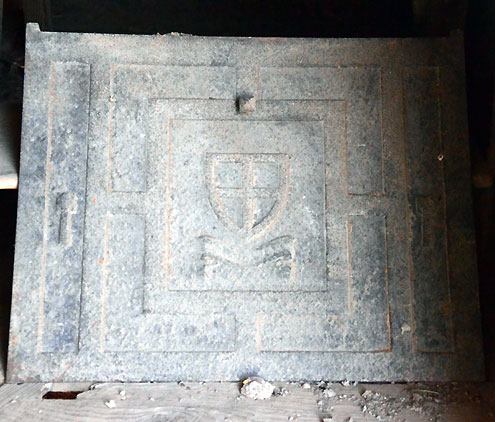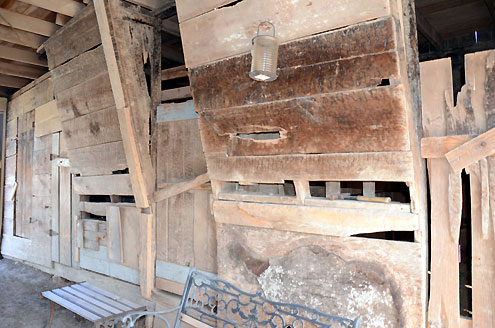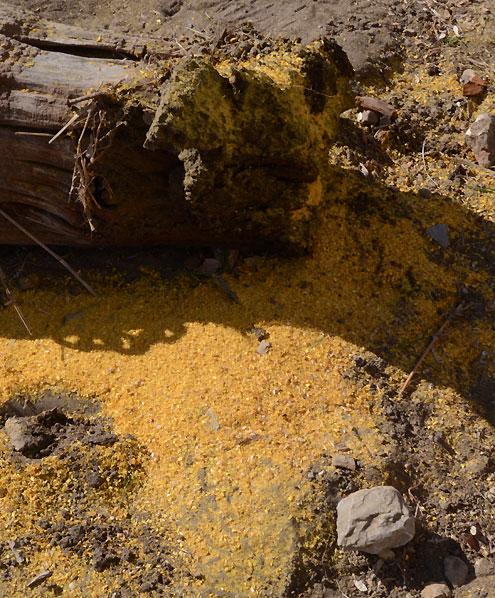 The unmistakable yellow sawdust of maclura pomifera, better known around these parts as bois d'arc.