Front Page
Barkus goes back in time - choose a decade and get decked out in style
Feb 26, 2014
Sunday, March 2, 2014
Parade Begins: 2:00 p.m.
Check in: 12:30 p.m. in Mitchell Park
Registration: $5 per dog and/or float
Deadline: Sunday, February 23
Pre-registration for parade is required

Krewe of Barkus salutes the doggone good decades: 1950s-1980s
The McKinney Artistic Krewe of Barkus 2014 will be digging up headlines, icons, fashion, and fads from 1950 – 1980 for this year's event. Pick your favorite decade and celebrate the people, music, movies, TV shows, clothes, inventions, and events that made us howl. Rock and Roll Rottweilers, Psychedelic Spaniels, Disco Dachshunds and Maltese Madonnas will be sniffing their way down memory lane.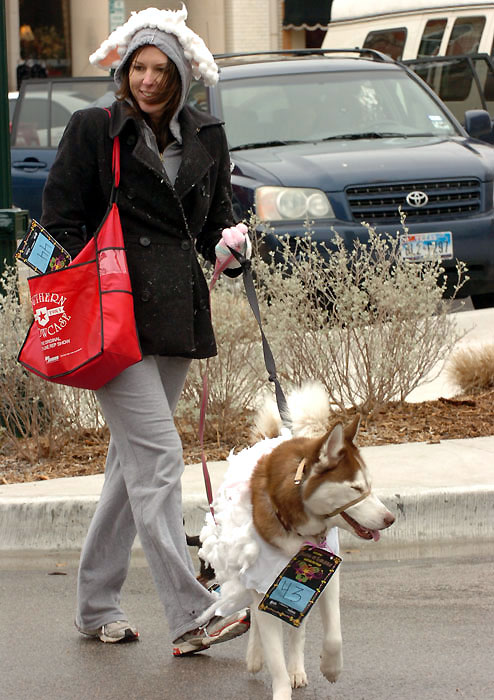 The costume parade is limited to 250 dogs, but the Pawty in the Park and on the Square is free and open to all at no charge. This is one of the most popular community events in the entire state of Texas and is worth attending even if you don't have a dog. To paraphrase Forrest Gump, "Mama always says Barkus is like a box of chocolates. You never know what you're gonna get!!

To register, contact Blynda Christian at the Art Institute of McKinney at info@artinstituteofmckinney.com
Please be sure to include the dog's name, color and breed, along with the owner's name, address, phone number and e-mail address.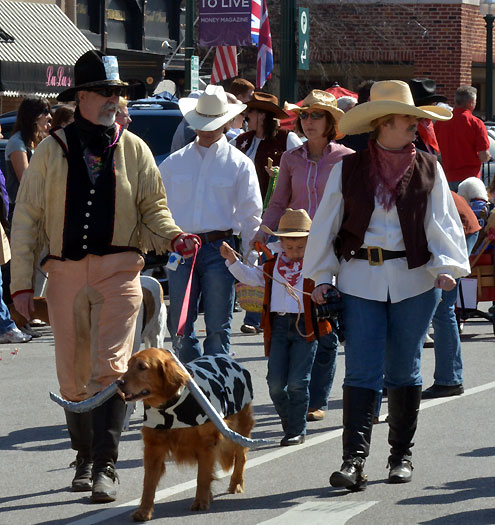 Prizes will be awarded in each size category (small, medium, large and exceptionally large) for Best Costume, Best Dog and Owner Combo and overall Best of Show. In addition, this year we will have special recognition for each decade.

Please forward this to anyone you know that might be interested.
Blynda Christian
Art Institute of McKinney
www.artinstituteofmckinney.com
NEW Mailing address for Krewe of Barkus:
214 Sparrow Hawk Drive
McKinney, TX 75070