Front Page
TxDOT appproves proposal by Reader Railroad
Jan 27, 2014
Fannin Rural Rail District's plan to bring a steam-powered tourist train to Fannin County cleared another hurdle January 23 when Texas Department of Transportation (TxDOT) approved the proposal by Reader Railroad to operate on the section of rail between Bonham and Paris.
This latest development will now permit Fannin Rural Rail District and Reader Railroad to sit down and negotiate a contract that will meet the demands of both parties.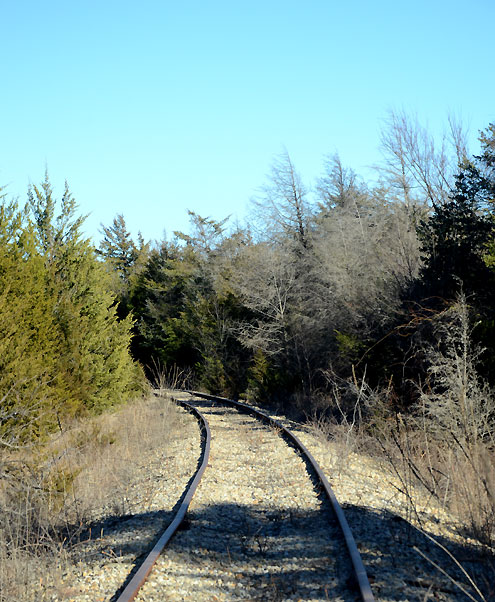 Section of tracks east of Bonham
"The Board of the Fannin Rural Rail District will take all deliberate steps to ensure that all negotiations with the proposed operator are in good faith compliance with the terms of the TxDOT lease agreement," remarked board member Price Bradshaw.
Should Reader Railroad and Fannin Rural Rail District be able to hammer out an agreement, that contract would then be sent to TxDOT for approval.
While Fannin Rural Rail District and Reader Railroad share a vision to eventually return freight traffic to this section of rail, both entities agree that phase one of this ambitious and hopefully lucrative project would be to establish a short-line excursion train to generate profit that could be used to repair the remainder of the railroad tracks.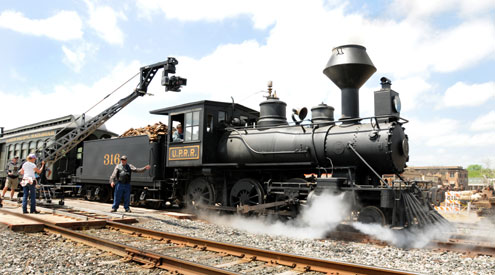 Reader Railroad rolling stock during filming of True Grit