Front Page
Rail initiative in Bonham gathering steam
Jan 22, 2014
The effort to return rail traffic to Bonham and eastern Fannin County in the form of an historic tourist train would seem to be slowly gathering steam with the proposal recently submitted by North Texas Pacific, LLC, a subsidiary of Reader Railroad.
Richard Grigsby, owner of Reader Railroad, was in Bonham January 21 to discuss this venture with Fannin Rural Rail District Board members. Reader Railroad owns the steam engine and rolling stock used in several memorable movies, including the remake of True Grit, Oh, Brother Where Art Thou, and 3:10 to Yuma.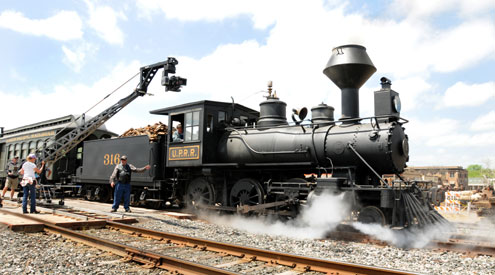 Reader Railroad rolling stock filmed in True Grit
Fannin Rural Rail District and Mr. Grigsby are currently waiting on TxDOT to formally approve the proposal by North Texas Pacific, LLC. Board members of the local rail district are cautiously optimistic that TxDOT will approve the proposal within the next two weeks.
If TxDOT approves the North Texas Pacific, LLC proposal, this will allow both parties to begin negotiating a contract to operate on the tracks in Bonham and east almost to Paris. While negotiations are certain to be a deliberate, detailed process, the local rail district and Reader Railroad are far from strangers; the relationship goes back to 1999 when the original plans to obtain and rehabilitate the rail line from Bonham to Paris were developed.
If a satisfactory agreement can be hammered out, that contract would then go to TxDOT for final approval.
"It will be quite a process to work through that, as well," remarked Glenn Taylor, Fannin Rural Rail District Board President.
Once state and federal regulatory agencies accept the contract, restoration of the rail line would begin.
In the meantime, volunteers have been steadily clearing brush along the tracks and all board members have been on the rails east of Bonham to study the situation firsthand.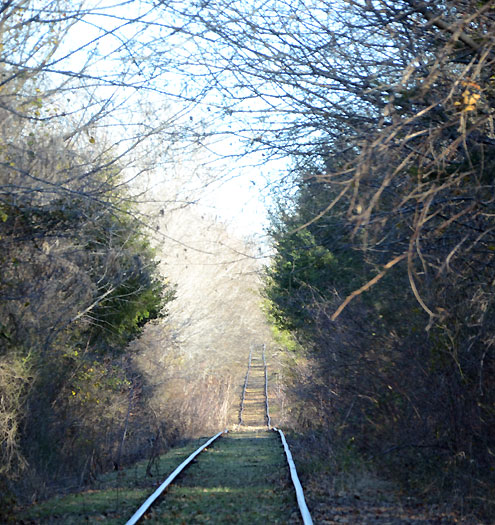 Scenic stretch of rail line east of Bonham
Reader Railroad has gained valuable experience in the excursion train concept with the Tavares, Eustis, and Gulf Railroad (TE&G) and operates the Orange Blossom Cannonball and Lake Dora Express out of Tavares, Florida (www.orangeblossomcannonball.com). That excursion train operation will celebrate its third anniversary in September 2014, with a estimated 30,000 riders this year alone. This past holiday season, 48 Christmas trains were scheduled, attracting approximately 8,000 riders.
While Florida may seem a long way from Fannin County, there are similarities. To start with, 4.3 million people live within a 75-mile radius of Tavares; there are 4.5 million people who live within a 75-mile radius of Bonham, including families with more children and a higher average income when compared to the Florida scenario. Add another 30 miles to the radius around Bonham and that brings the total of potential customers to 7 million.
After studying the success of the excursion train in Tavares, what advice would Grigsby offer Fannin County?
"All of us need to work together on a master tourism plan," Grigsby suggested.
Grigsby said, ideally, locomotives would pull 5-6 passenger cars with more than 200 passengers.
Grigsby said Reader Railroad would have no problem supplying locomotives and passenger cars; the next hurdle will be ironing out a contract that receives TxDOT's blessing.
"We have resources," stated Grigsby. "We just have to work out details."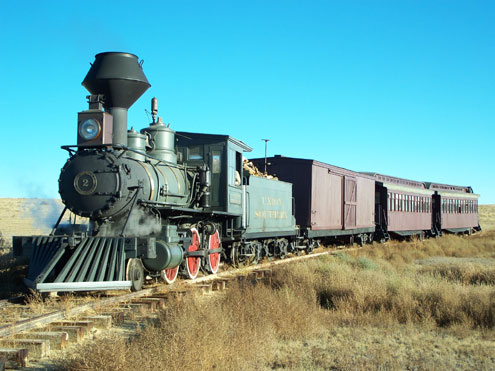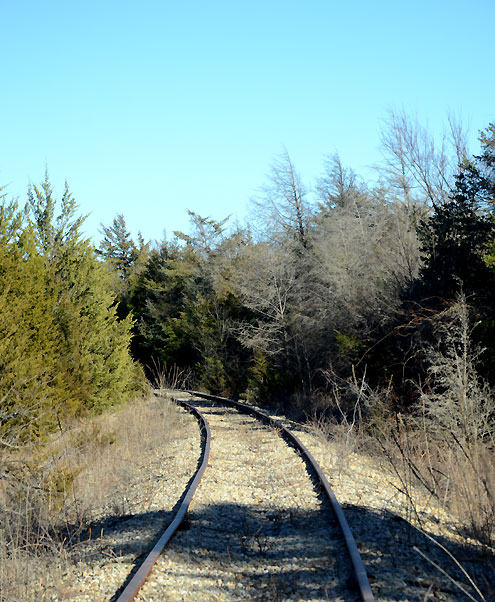 Rail line east of Bonham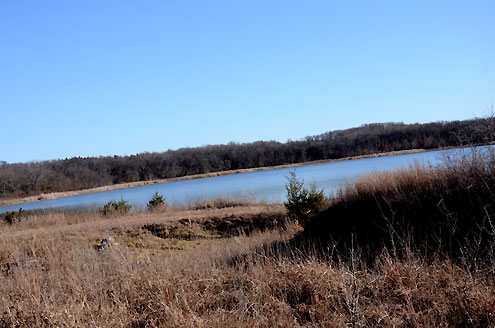 The excursion train would pass by the old city lake east of Bonham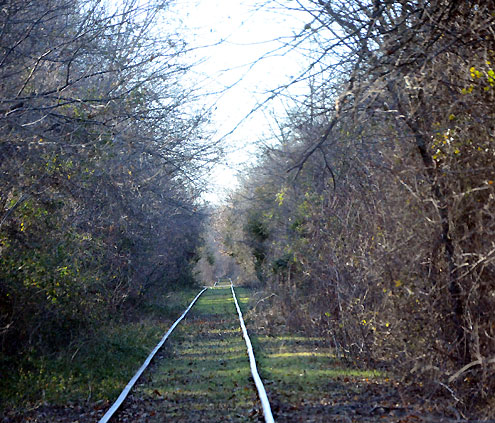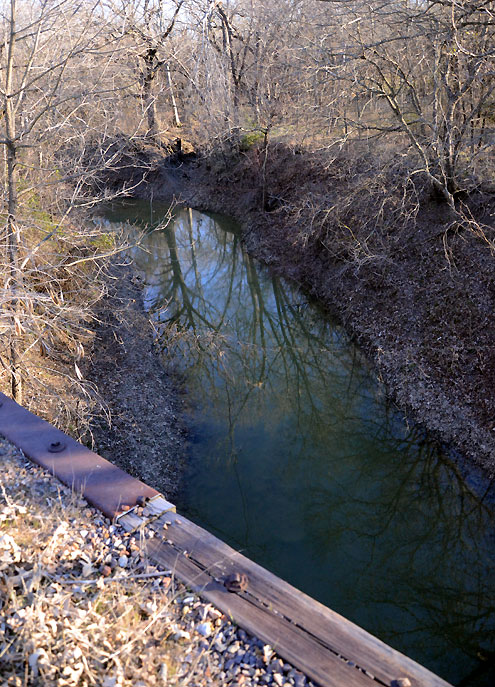 Sloans Creek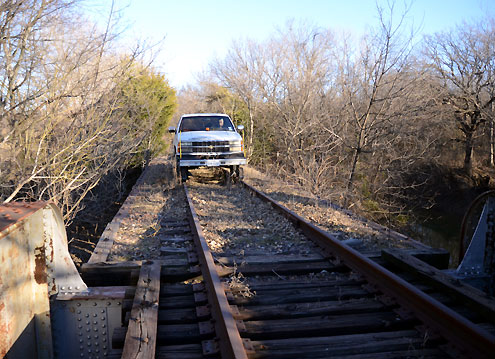 Glenn Taylor, President of Fannin Rural Rail District, prepares to cross the bridge over Sloans Creek.