Front Page
I.W. Evans Intermediate School Dedication scheduled Jan. 20
Jan 20, 2014
Bonham ISD -- The dedication of the I.W. Evans Intermediate School and the Ronal "Rudy" Wheeler Memorial Library will be held Monday, January 20, beginning at 5:00 p.m. in the cafeteria. The newly remodeled facility's doors were opened to excited students and staff in August. The renovations and expansion were a result of the $7 million bond that was passed in May 2012.
The Bonham ISD Board of Trustees, Superintendent, and staff cordially invite the public to attend this ceremony. Following the dedications, guests will be given the opportunity to tour the new campus and see the result of the bond that the community supported.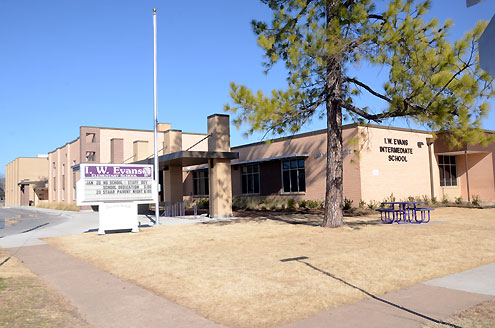 The Board of Trustees regular meeting will follow at 6:00 p.m. in the Ronal "Rudy" Wheeler Memorial Library.
Visit the I.W. Evans website at www.bonhamisd.org/evans for before and after pictures and a complete list of all the renovations that were completed.