Front Page
Kathryn's Texas Kitchen
Jan 12, 2014
Winter in North Texas is not like winter in the northern states of America. When North Texas does have the occasional snow or ice, it takes a lot of careful planning, slow walking and driving, and smart maneuvering for us to get around, if we even do try to get around in the unusual winter weather.
One year I had a friend in town on businessfrom Colorado who was absolutely appalled at us Austin, Texans, trying to get around in the ice and snow. He could not believe that we had such a hard time driving, much less walking in the Capitol Complex, in the unforeseen winter weather. In fact, he said the pedestrians looked like geese. I explained to him that we Texans were definitely not used to existing in that kind of weather. He never understood.
What I love the best about winter weather like we've had the last week and last month is the smell of a warm and hearty stew simmering in the kitchen. There is nothing better than that smell or taste. Cornbread baked in the oven to go with the stew makes the meal even better. The combination of stew and cornbread will also warm up the spirit of your home and those who enter it.
This isn't my mother's beef stew, but it is really good. So, here's to a wonderful North Texas meal via our Caribbean friends to the south to help yousoothe the winter weather's effects on your body and spirit.
Caribbean Beef Stew
Recipe adapted from Food Network Magazine, December 2012
4 servings
Ingredients
3 sprigs thyme
1/3 cup all-purpose flour
¼ tsp ground allspice
Kosher salt and pepper
2 lbs beef stew meat, cut into 1½ inch cubes
1 lb Yukon gold potatoes, peeled and quartered
3 medium carrots, cut crosswise into thirds
1 1-inch piece ginger, peeled and finely chopped
1 clove garlic, finely chopped
½ cup beef broth
2 tsp Worcestershire sauce
1 10-oz can Ro-Tel tomatoes (your favorite level of heat)
4 green onions, sliced (optional)
Hot sauce for serving (optional)
Other Items Needed
Measuring cups and spoons
Cutting board
Chef's knife
Large bowl
Large spoon
Slow cooker or crock pot
Whisk
Instructions
Strip the leaves from 1 sprig thyme. Combine the thyme with flour, allspice, ½ tsp salt and ¼ tsp pepper in the bowl. Add the beef and toss to coat.
In the crock pot combine the potatoes, carrots, 2 thyme sprigs, ginger and garlic. Add the beef, reserving any excess seasoned flour in the bowl. Whisk ½ cup broth and the Worcestershire sauce into the reserved seasoned flour. Add to the crock pot. Pour the tomatoes on top. Cover and cook on low for 7 hours or on high for 4 hours.
Add the green onions to the stew and season with salt as needed. Divide among serving bowls. Serve with hot sauce and your favorite cornbread.
A delicious Chinese meal is coming up from Kathryn's Texas Kitchen just in time for the Chinese New Year.
Until next time…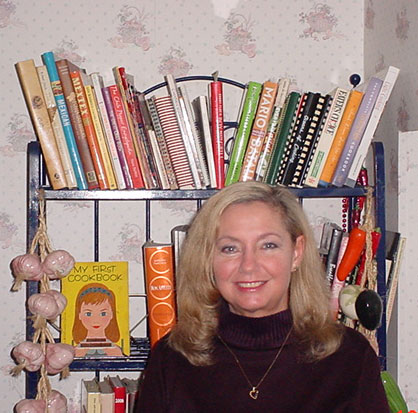 Bon appétit!