Front Page
The life and times of Samuel A. Roberts: part 2
Jan 10, 2014
The Roberts family moves to Texas
As noted in my previous piece, in the spring of 1819 Dr. Willis Roberts decided to move his family, including his son and future Bonham lawyer Samuel Roberts, from Georgia to Alabama and to the city of Cahawba, in Dallas County.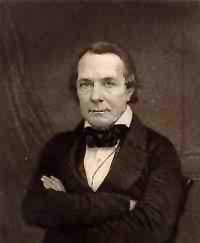 Joining the Roberts family for the move was a young man, barely twenty, from the neighboring Georgia community of Fairfield Plantation. His name was Mirabeau Buonaparte Lamar, and he intended to help the Roberts family in operating a general store in Cahawba. In his biography of Lamar entitled The Life and Poems of Mirabeau B. Lamar, Philip Graham noted: "For the next year Mirabeau became a member of the Roberts household. He found the large family a replica of his own at Fairfield." No one could have foreseen the future awaiting Lamar roughly seventeen years later in the newly formed Republic of Texas.

Unfortunately for Willis Roberts and Mirabeau Lamar, their store did not flourish. "[T]he mercantile business," wrote Philip Graham, "did not thrive. Such heavily capitalized firms as Cocheran and Perine had set a standard far beyond the reach of the rather meager means of Roberts and Lamar."

After just one year, Willis Roberts gave up and moved his family to Mobile. Lamar stayed in Cahawba working for the local newspaper. By early 1822, however, he also needed a change of scenery, and so returned to Georgia.

In no time Lamar found himself in the big middle of Georgia politics and government when he was appointed personal secretary to the newly-elected governor, George M. Troup.

In January 1826 he added to his good fortune when he married a young lady from Twiggs County named Tabitha Jordan.

While Lamar's return to Georgia held lots of promise, dark clouds loomed on the horizon. In 1830 Lamar's young bride succumbed to tuberculosis. A short four years later his beloved brother, Lucius Lamar, committed suicide. Once again it seemed that Georgia was not the place for Mirabeau Lamar.

Reading of exciting events in Texas from his old friend and former Georgia citizen, James Fannin, Lamar headed west, ostensibly to do historical research on the events unfolding in the Mexican province.

Mirabeau Lamar arrived in Nacogdoches in July 1835. He ultimately found himself caught up in the Texas revolution. By April 1836 he was helping Sam Houston in the defeat of Santa Anna and his forces at San Jacinto.

On October 22, 1836, Lamar was sworn in as the first vice-president of the new Republic of Texas, under President Sam Houston.

By April 1837 Lamar was ready for a break from the previous year's adventure. He set out on a vacation trip to Georgia to visit family and friends. He was greeted with public dinners and military receptions; the people of Georgia were proud that their native son was the vice-president of the continent's newest nation.

Interestingly, Lamar stayed away from his new country for quite some time. He didn't start back to Texas until October, and along the way he made at least one stop.

"At Mobile," wrote Philip Graham, "there was another public dinner, which turned out to be the manifestation of Alabama good feeling and sympathy for Texas." Moreover, Graham noted that while in Mobile "Lamar renewed his acquaintance with his old friends, the Roberts family . . . ."

After Lamar's visit to Mobile, the Roberts family stayed in contact with him by mail. The correspondence between various members of the family and Lamar is relatively easy to track. Copies of letters are found in various Lamar biographies, and in the six-volume Papers of Mirabeau B. Lamar (a complete set of which can be found at The Sam Rayburn Library).

In a letter dated April 14, 1838, Samuel Roberts tells Lamar of the Roberts family's strong desire to leave Mobile and move to Texas. "I am myself interested in nothing save Texas," wrote Samuel.

In another letter dated May 12, Willis Roberts informed Lamar of "the settlement of business preparatory to the removal to Texas."

By July 12 Willis informed Lamar that he had his new house in Texas "up and nearly [e]nclosed . . . ." The letter shows to have been sent from Aransas.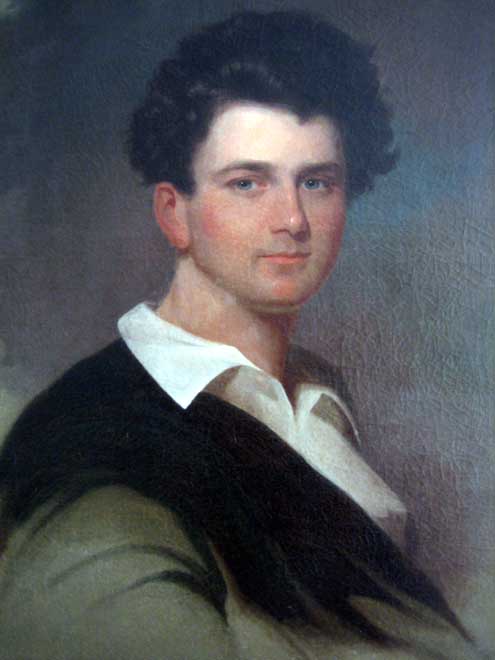 In December 1838 Lamar became President of the Republic of Texas. In no time at all the spoils trickled down to the Roberts family. Lamar biographer Philip Graham noted that to Willis Roberts and his three sons (Samuel, Joel and Reuben), "Lamar was to give a total of five Texas offices."
In January 1839 Willis was appointed chief Collector of Customs for the port of Galveston. (In naming Willis to that post, Lamar removed Gail Borden from the same. Some thought the move unfair and argued that it smelled of pure politics. Borden went on to many business ventures, including perfecting the process for making condensed milk.) Moreover, the Texas State Handbook notes that Samuel Roberts was appointed "notary public of Harrisburg County on January 23, 1839 [and] secretary of the Texas legation to the United States in March 1839 . . . ."
As secretary of the Texas legation, Samuel lived for a while in Washington D.C. Many letters were exchanged between Lamar and Roberts relative to many key political issues of the day, including any attempts by the United States to annex Texas as another state.
In a letter dated October 16, 1839 from a John S. Evans to Lamar, the resignation of Roberts as "Secretary of the Legation to the United States . . ." is mentioned, with Evans lobbying to be his replacement.
In the spring of 1840 Samuel Roberts made his way back to Texas in the hopes of establishing a law practice.
There is little evidence as to whether or not Samuel was successful at practicing law. What is certain is that by the spring of 1841 Willis Roberts was lobbying Lamar for another government job for his son. In a letter dated April 12, he asked Lamar about a possible diplomatic post for Samuel.
The request did not go unnoticed. By May 25 Samuel was appointed acting Secretary of State for the Republic of Texas. Shortly afterwards he found himself conveying Lamar's wishes to the men who left in June for the ill-fated Santa Fe Expedition. Instructions to the men "were signed in Lamar's absence by Samuel A. Roberts, acting secretary of state," wrote historian Noel Loomis in his book The Texan-Santa Fe Pioneers.
The Texas State Handbook notes that on September 7 Samuel Roberts was promoted to Secretary of State for the Republic of Texas, a post he undoubtedly held until the Lamar Administration left office in January 1842.
Next: Samuel A. Roberts marries and moves to Fannin County.