Front Page
Dr. John Robinson named Artist of the Month at Granny Lou's B&B
Jan 12, 2014
Dr. John Robinson has been selected as Artist of the Month at Granny Lou's Bed and Breakfast for the month of January 2014. His work is on display at Granny Lou's located at 317 West Sam Rayburn, Bonham, Texas. You can also stop by the Creative Arts Center located at 200 West 5th Street to see more of John's work.

Dr. John Robinson is a local Sherman artist. John retired from a successful career at Texas Instruments and MEMC in applied research and management at the executive level. His interest in art has spanned over 30 years. His initial focus in creating art was the genre of Western art based on scenes and experiences from his native West Texas.
After moving to Sherman, John worked with water media to create landscape paintings but his career came first and John took a 20-year leave from painting. After retirement, John actively renewed his love and appreciation of art and the numerous intellectual challenges in the broad field of art. Initially working in water colors and mixed media collage for a year, he began painting with oils in 2005. He enjoys the intensity, variety, textures and saturation of color you can achieve with oils. Through his individuality and experience, he brings a unique view and perspective to his art work.
John enjoys artistic expression through landscapes, still life and portraits focusing on themes pertinent to his life experiences. His landscapes done on location, en plein air, exude spontaneity in color and bold brush-work. In each of his pieces he wants to show the viewer what attracted him to the subject and the overall concept of the painting. He believes that each piece of art should have an intense emotional impact for both the artist and viewer.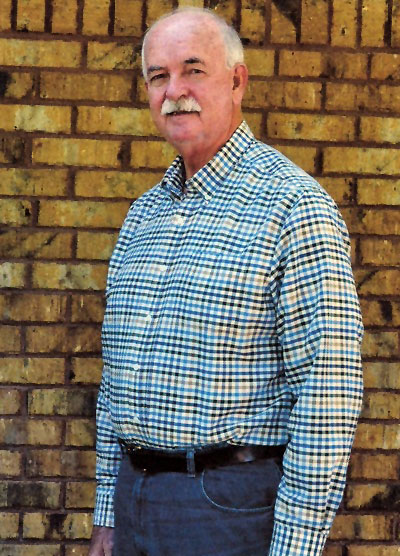 Congratulations to John and thanks to Granny Lou's Bed and Breakfast for supporting our artist.