Front Page
Bonnie Blose named Artist of the Month at Legend Bank
Jan 10, 2014
Bonnie Blose has been selected as Artist of the Month at Legend Bank. Her work is on display at Legend Bank located at 502 North Center Street, Bonham, Texas. You can also stop by the Creative Arts Center located at 200 West 5th Street, Bonham, Texas to see more of her work.

"Art for me began as an adventure to relaxation and has blossomed into a life-long pursuit," says Bonnie. "My love of God's creation and history as well as my Pennsylvania German heritage provides inspiration for my art. I enjoy painting, charcoal drawing, quilting and pottery. My most recent venture has been making treenware and wooden bowls using the traditional shaving horse and hand tools."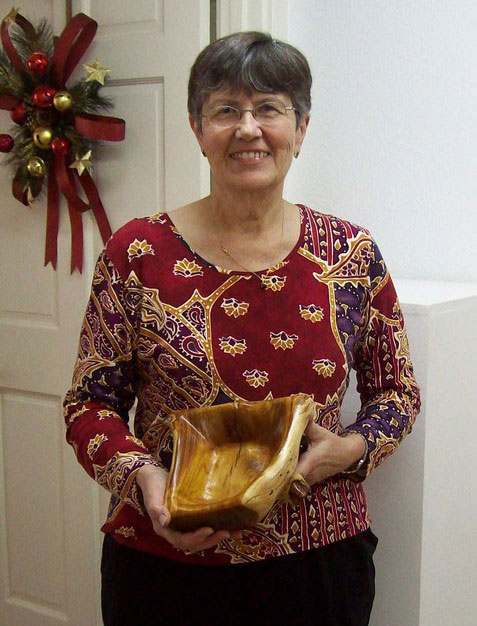 Congratulations and Happy Birthday to Bonnie and thanks to Legend Bank for supporting our local artist.