School News
Grayson College offers How to Start an eBay Business seminar
Jan 25, 2014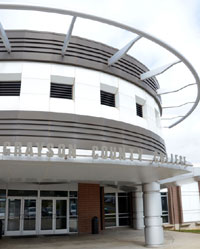 The Small Business Development Center at Grayson College is offering a free seminar on "How to Start an eBay Business" on Jan. 25 from 10:00 a.m. – 4:30 p.m. The class will be held at the Grayson College Career and Technology Center on the Main Campus. Special SBDC funding through the Jobs Act is making this opportunity available free for participants.

The course is comprehensive and covers essential information needed to start and succeed in an eBay business, including everything from registration on eBay and PayPal, digital photography and photo editing, to packing and shipping. Upon completion of this course, participants will be ready to launch an eBay business. The seminar is packed full of eBay best business practices and based on the eBay University curriculum.

Stephanie Inge, an adjunct eBay professor at a local college and education specialist trained by eBay, will be the instructor. Inge started her online store in 1999, and is founder of the original and largest of all eBay sellers meet-up groups in the world, was eBay's first PowerSeller, and has just completed a book entitled Meetup Organizer Step-by-Step Success Guide: Road Map to Success for Meetup Organizers and Their Leadership Teams.

Seating is very limited. Contact Helen Jeffcoats at 903-463-8787 or email jeffcoatsh@grayson.edu to reserve a seat in the class.