Front Page
Fannin County Sheriff's Office arrests three in meth bust
Jan 8, 2014
This Holiday Season brought some unusual "presents" to Fannin County and landed the "elves" in the Fannin County jail.
The Fannin County Narcotics Unit working with the assistance of Bonham Police Narcotics Officer recently located Methamphetamine with a street value of approximately $65,000. The meth was intended for distribution in Fannin County communities.
Investigators initially recovered 9 ounces of Methamphetamine with a street value of an estimated $15,000. Later that evening investigators netted over a kilo of the drug, with estimated street value of $50,000.
Sheriff Donnie Foster said, "The investigators worked in text book fashion, starting with the smaller street dealers and working their way up the organization to the larger wholesaler."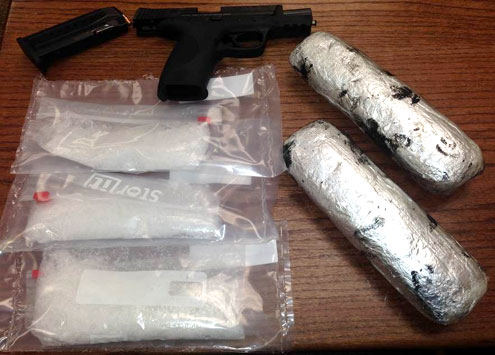 Three people have been arrested to date. One of the suspects was found with a loaded gun that was confirmed stolen from Hurst, Texas. All three suspects remain in the Fannin County Jail on 1st and 2nd Degree Felony Charges. The names of the arrestees are being withheld at this time, due to ongoing investigations.