Entertainment
Original Broadway Dreamgirl Sheryl Lee Ralph to give keynote address at UNT conference
Feb 12, 2014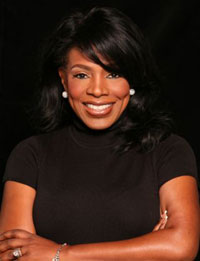 DENTON (UNT), Texas — Actress Sheryl Lee Ralph, who created the role of Deena Jones in the 1981 original Broadway production of Dreamgirls, will discuss her work as an AIDS activist during the University of North Texas' 14th Equity and Diversity Conference Feb. 21 (Friday).

With a theme of "Celebrating Diversity, Building Inclusion," the conference is aimed at students, educators and professionals who are committed to equity and diversity in higher education. It will take place from 9 a.m. to 5 p.m. at UNT's Gateway Center, which is located at 801 North Texas Blvd. The topics for the conference's sessions include the DREAM Act, workplace bullying, diversity conflicts in classrooms, economic status of women of color and LGBT family violence.

Ralph will be the closing keynote speaker for the conference at 4 p.m. The author of Redefining Diva: Life Lessons from the Original Dreamgirl, Ralph received Tony and Drama Desk nominations for Best Actress in a Musical for her work in Dreamgirls. She has also appeared on Broadway in Thoroughly Modern Millie and is currently touring with Sometimes I Cry, a one-woman play she wrote and performs. The play explores the lives, loves and losses of women infected and affected by HIV.

Ralph appeared on the TV sitcom Moesha for five years. Her other television credits include roles on It's a Living, Designing Women and The District. Her film credits include The Mighty Quinn, Mistress, The Distinguished Gentleman and To Sleep With Anger, for which she received an Independent Spirit Award for Best Supporting Actress. Ralph also wrote and directed the short film Secrets, which was a finalist in the HBO Film Short Competition, Showtime's Filmmaker Award Series and the BET Filmmaker Award Competition.

She is the founding director of The DIVA (Divinely Inspired, Victoriously Annointed) Foundation to raise money in support of HIV/AIDS awareness, prevention and testing programs. The foundation has held a benefit concert, Divas Simply Singing!, for the past 23 years. Ralph received the United Nations' Red Ribbon Award for her unique use of the arts in battling HIV/AIDS.

Ralph will sign copies of her book following her keynote address.

The Equity and Diversity Conference's other keynote speaker is documentary filmmaker and author Lee Mun Wah, who will speak at 9:15 a.m.

Wah is the founder and executive director of StirFry Seminars & Consulting, a diversity training company in Berkeley, Calif. He has produced two documentaries on racism, Last Chance for Eden and The Color of Fear. The Color of Fear won the National Education Media Network's best Social Documentary Award. Wah's latest film is If These Halls Could Talk, which presents college students' opinions about racism and other diversity issues in higher education.