Local News
Two TxDOT projects scheduled in Grayson County
Jan 13, 2014
GRAYSON COUNTY – Two construction projects in Grayson County will cause road closures and delays in Grayson County at the start of 2014.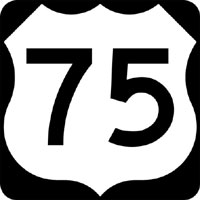 Crews will relocate a ramp on US 75 near Exit 56 at the FM 1417 intersection. Crews will begin setting up construction signs on Jan. 2, and work is expected to start Jan. 6. Work on US 75 is expected to take about two months to complete, depending on weather.

Improvements will also be made to FM 902 from SH 5 to SH 11. Crews will be updating ditches, concrete pipes, as well as the entire roadbed. Crews are expected to finish work on FM 902 in May 2014.

Work on both Grayson County projects will be performed during daytime traffic, and will require temporary lane closures. Flaggers will be directing drivers around the construction when crews are present.

TxDOT reminds drivers to slow down, observe warning signs and avoid distraction in work zones.

For more information, contact Becky Ozuna with TxDOT Media Relations at becky.ozuna@txdot.gov or (512) 463-2406.