Columnists
Let's Reminisce: Homemade entertainment
Jan 7, 2014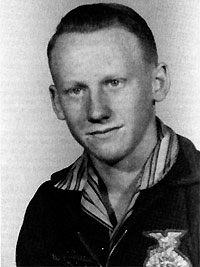 While browsing in a department store recently,I spotted a commercially manufactured playhouse complete with tall legs. It could be installed in a backyard as a substitute for a treehouse. The price was close to one thousand dollars! Instantly images flooded my mind of the treehouse my brother and I made from scrap lumber and leftover nails.

Doing a little research on homemade toys, I discovered a book the Folklore Society put together in 1989 on "Texas Toys and Games." With many photos as well as "how to" directions and reminiscences from dozens of older folk, the book stimulated my own memories.

Soon I was recalling a host of simple things and activities that kept us entertained for many hours. What memories do you have of entertainment that came from pieces of old innertubes, forked sticks, corn husks and cobs, an old tire or buggy wheel, old barrels, and so forth? Can you put a price or value on the things you made or the time spent by an adult helping you build a homemade toy?

Just think about wheels for a bit. I loved to walk on top of an empty barrel, struggling to keep my balance. In contrast, rolling a tire or a wagon wheel by means of a stick (paddle and hoop, it was called) didn't interest me much, but my father said he and his brothers enjoyed that a great deal.

Recess time in elementary school was voluntarily segregated by gender, and the girls seemed to have more games, like hopscotch, jacks and jump-rope. With a teacher looking on, sometimes boys and girls would play dodgeball or red rover. Marbles was a highly competitive boys' game which a few teachers discouraged to the point ofshoving marbles into a hole in the floor of the school building. Playing school with someone as the teacher trying to keep order among mischievous pupils appealed more to girls.

I had tinker toys and an Erector set, so the homemade spool tractor did not appeal to me as it did to an older generation. Some of you will recall this self-propelled toy made from an empty sewing-thread spool, a rubber band, matchsticks anda bit of hard soap. If you wanted traction to enable your tractor to climb over barriers, notching the flanged edges of the spool ends would do it.
Making a car with shoe polish cans for wheels was far beyond my ability, but I have seen pictures of one and also instruction for making it, using the spool tractor model. To make your car sporty, one could add a couple of bottle caps to the front for headlights and attach an extra shoe polish can on the back like a spare tire. I suppose this was the Lincoln Continental version.

I've seen some very fancy homemade dolls put together from materials as modest as corn shucks and cobs, as well as elaborate doll houses with furniture crafted from materials found in the home. Mothers and daughters could collaborate to produce extensive wardrobes of doll clothes, and sometimes the doll and its owner had matching outfits made from feed sacks.

The common element in all these toys and games was children using their own imagination and ingenuity to entertain themselves.

Jerry Lincecumis a retired English professor who now teaches classes for older adults who want to write their life stories. He welcomes your reminiscences on any subject. Email him at jlincecum@me.com.