Lifestyles
Community greets new owner of Granny Lou's Bed & Breakfast
Jan 6, 2014
Bonham -- December 22 was the first of what is certain to be many festive occasions at Granny Lou's Bed & Breakfast under the guidance of new owner Jenniffer Self as more than 100 guests welcomed Bonham's newest business owner.
Granny Lou's (http://www.grannylou.com/) was decked in holiday splendor as Bonham Area Chamber of Commerce celebrated Self's new business venture with a ribbon cutting and Bonham Mayor Roy Floyd said the future prosperity of Bonham is inexplicably tied to this sprawling three-story historic bed & breakfast.
"As Granny Lou's goes, so goes Bonham," remarked Mayor Floyd.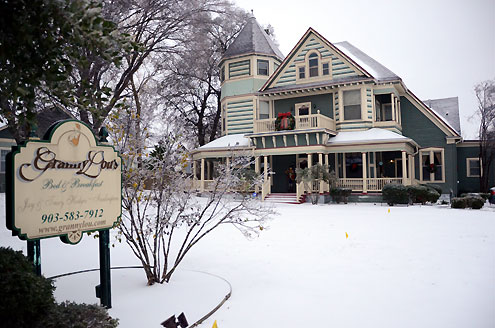 Built in 1880, the towering Victorian home was purchased by Wayne and Brenda Moore in 1994, converted into a bed & breakfast and quickly became a local icon. Granny Lou's was named after Mr. Moore's mother, Louise Moore, and the new owner wants to keep the same name for the B&B as homage to the Moore family.
"If it were not for their vision and love of Bonham, we would not have the opportunity to have it now," remarks Self.
Self will be using all local vendors to restore the grounds and build Victorian gardens. There are plans to restore the original barn to use as events space. All interior and exterior renovations will be done by local craftsmen and builders.
"One of the reasons that we decided to invest in the property was to keep a part of Bonham history alive and create a venue where local members of the community could utilize the space as special events space and a local Inn," explained Self. "As you know, there are very few places to host an event, such as a wedding, anniversary party, fundraiser etc. We also know that there is a tremendous need for luxury accommodations at an affordable price. Bonham has a lot to offer and we want to ensure that visitors from all over the state, country and the world will have a lovely place to stay and feel connected to the community while they stay at Granny Lou's."
The plan is off to a great start, with recent lodgers arriving from Florida, Chicago, Minnesota and London. At last check, Granny Lou's was booked up through January 12.
"I visited the house for the first time in 2000 and fell in love with the house and the hospitality of the Moore's," recalled Self. "One of the reasons that Mom and Dad [Bob and Kathy Self] moved to Bonham was because they had so much fun at Granny Lou's. They started staying at the house in 1997."
Everything has been thoughtfully planned out, right down to the Bradford pear trees that were recently planted in the front yard.
"The symbolism of the pear tree, in particular, has influenced cultures and religious faiths across the world," says Self. "Pear blossoms are referenced in poetry, decorate weddings and have been held as a unifier in military campaigns. The pear blossom has been a symbol of hope and of lasting friendship. That is something that we want to convey to all of our guests through the symbolic nature of the pear / a great 'pairing'. We want our guests to find everlasting friendship at Granny Lou's and with Bonham as we did so many years ago."
For more information, please visit http://www.grannylou.com/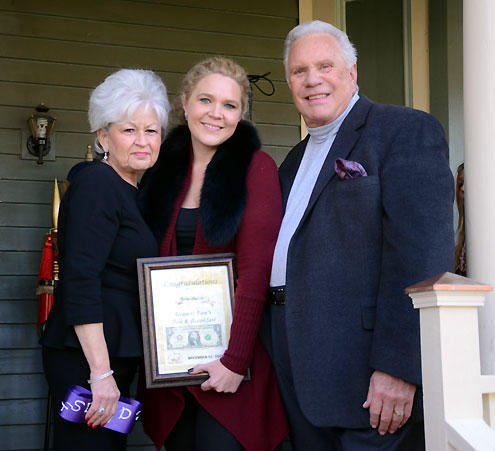 (L-R) Kathy Self, Jenniffer Self and Bob Self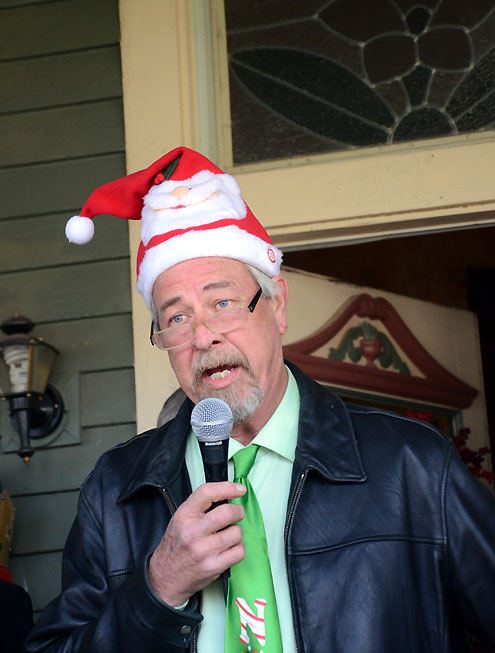 Wayne Moore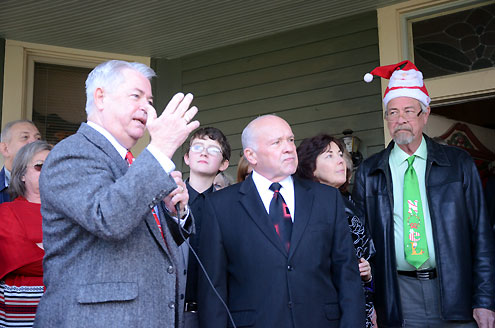 Bonham Mayor Roy Floyd addreses the crowd as John Farris and Wayne Moore look on.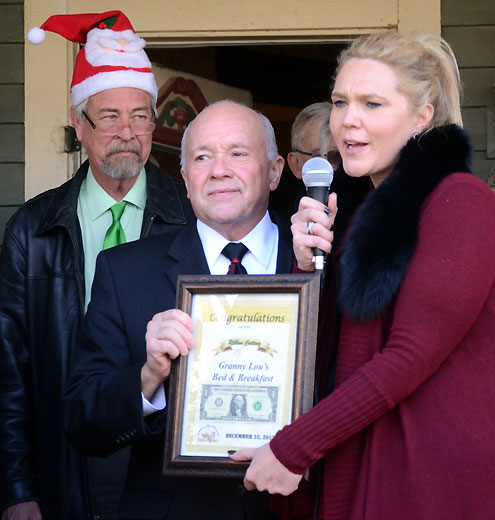 Bonham Area Chamber of Commerce Chairman John Farris presents a plaque to Jenniffer Self.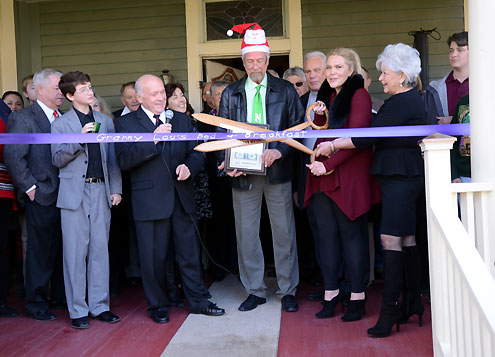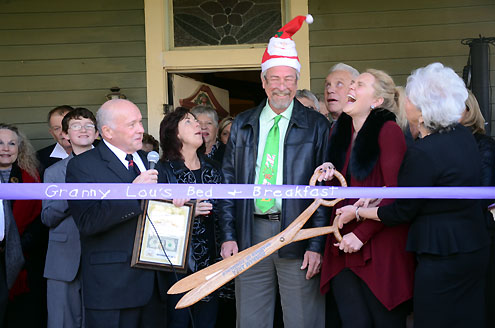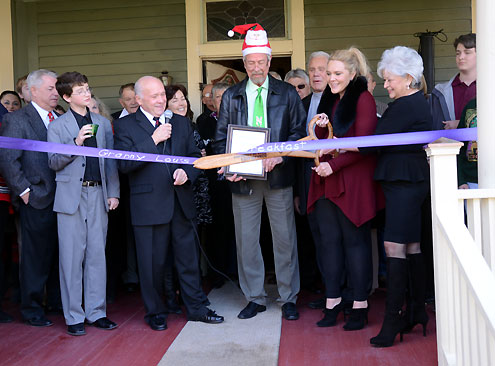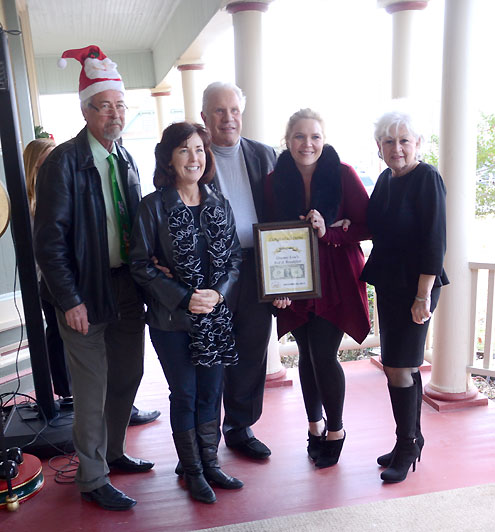 (L-R) Wayne Moore, Brenda Moore, Bob Self, Jenniffer Self and Kathy Self
(L-R) Linda Floyd, Roy Floyd, Brenda Moore, Bob Self, Jenniffer Self, Kathy Self and Wayne Moore