Local News
Curbside Christmas tree recycling pickup in McKinney, drop offs canceled
Dec 25, 2013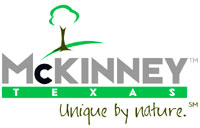 McKINNEY, Texas -- McKINNEY, Texas (Dec. 18, 2013) – Due to the cleanup effort of the ice storm McKinney and Progressive Waste Solutions (formerly known as IESI) is making a change to its Christmas Tree Recycling Program. Residents are being asked to place Christmas trees, poinsettias, natural wreaths and garlands at their curbside to be picked up on the regular trash day between Thursday, Dec. 26 and Friday, Jan. 17.

Remove all ornaments and lights and place the tree next to the recycling and waste bins for pickup. Trees with flocking will not be picked up. Place poinsettias, non-artificial wreaths and garland in brown paper lawn bags that will also be picked up on the regular trash day.

For questions about tree recycling, please call Progressive Waste Solutions at 469-452-8000.