Front Page
Mary Golden Musick named Artist of the Month at Bonham City Hall
Dec 17, 2013
Mary Golden Musick has been chosen as the Artist of the Month at Bonham City Hall. Her work is on display at Bonham City Hall located at 514 Chestnut, Bonham, Texas. You can also stop by the Creative Arts Center located at 200 West 5th Street, Bonham, Texas to see more of her art.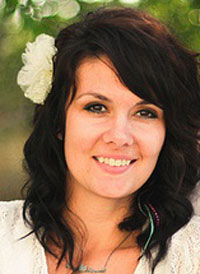 Mary lives in Paris, Texas with her husband Kenneth, and daughter Atlas. Her studio is in the small community of Atlas, Texas. It is near the home she grew up in and the inspiration for her daughter's name, Atlas. She has been teaching high school art at Chisum ISD in Paris, for six tears. Teaching has always been a joy for Mary, and before teaching at Chisum ISD she taught art in her studio for five years. She enjoys seeing the students express themselves through their art and creating wonderful pieces of art they never knew they could.

Throughout Mary's life there have been many artists who have taught her and influenced her art work. Mary took lessons for several years from Paris, Texas artist Jamie Carter. Jamie laid the foundation for Mary and her art work. Jerry and Patsy Golden, Mary's parents, were also very supportive of Mary's dream to become an artist and a teacher. Mary graduated with a bachelor's degree from Texas A&M University-Commerce, majoring in Art Education.

Congratulations to Mary and thanks to the Bonham City Hall for supporting our artist.