Front Page
Dangerous driving conditions persist across North Texas
Dec 9, 2013
Despite an impressive effort by TxDOT crews, Monday morning commuters are likely to encounter dangerous driving conditions in places due to patches of ice that remain from the mixture of freezing rain and sleet that fell December 5. Frigid temperatures have kept many roads across North Texas blanketed in ice and with the mercury dipping back down into the mid-20s for an overnight low, a complete thaw is still a couple of days away.
Driving conditions on U.S. 82 between Bonham and Sherman have improved considerably, however drivers are urged to be vigilant of icy patches. Bridges and overpasses are of particular concern.
Some of the most treacherous conditions can be found on side streets that have had little or no traffic for the past four days. Even the few steps required to get to vehicles that are parked on icy driveways can be dangerous, so please use caution.
These photos of U.S. 82, U.S. 75, Hwy 78 and Texoma Parkway were taken at approximately 4:00 p.m. Sunday afternoon to give a preview of conditions that commuters are likely to face Monday morning.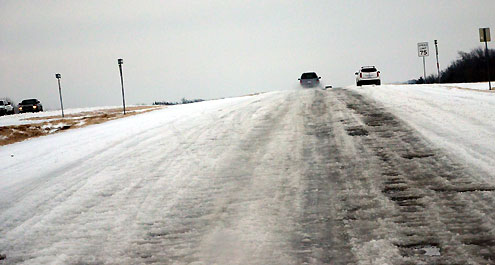 U.S. 82 heading east out of Sherman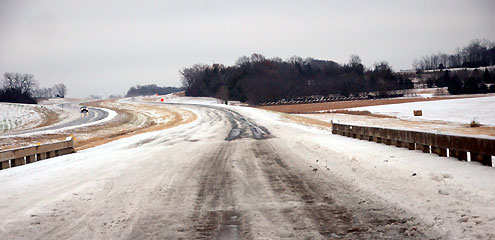 Choctaw Creek, eastbound on U.S. 82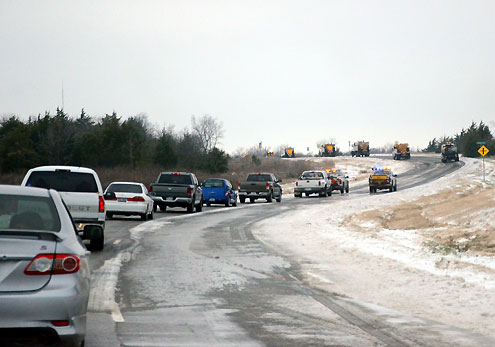 Westbound, coming into Sherman on U.S. 82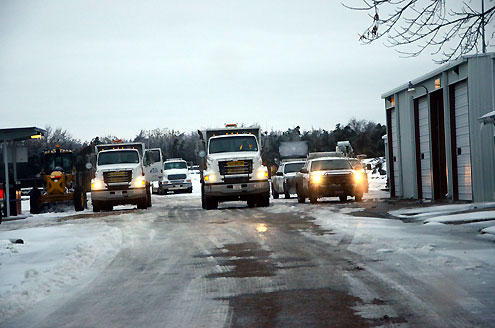 Fannin County TxDOT crews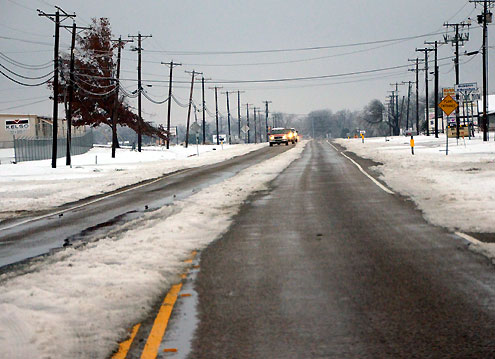 Hwy 78, north of Bonham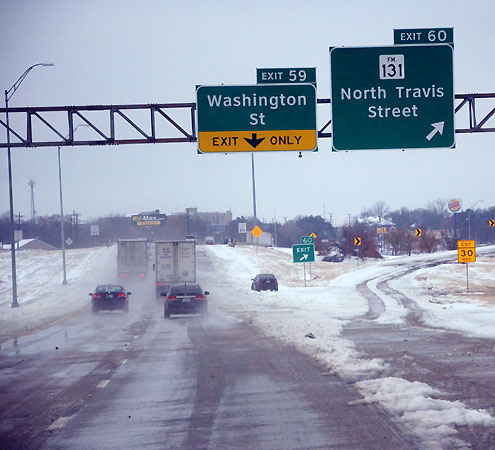 U.S. 75 in Sherman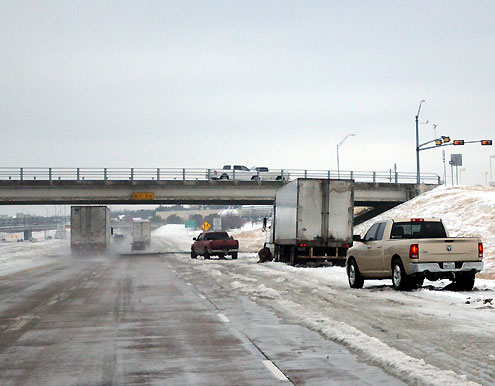 This 18-wheeler was trying to get back on U.S. 75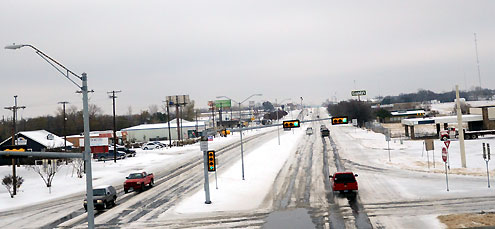 Texoma Parkway, looking north from the overpass on U.S. 82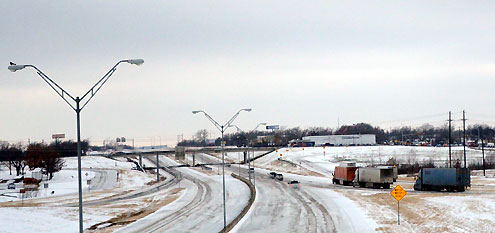 U.S. 82, heading west out of Sherman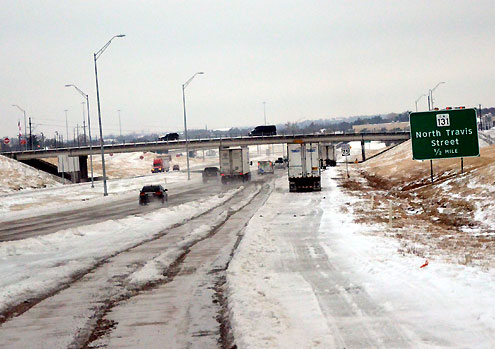 U.S. 75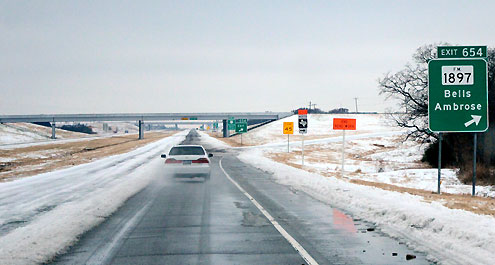 U.S. 82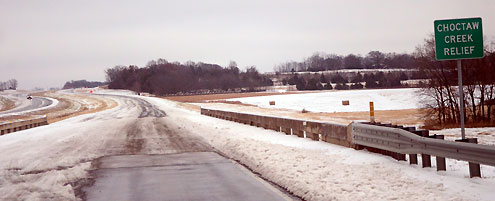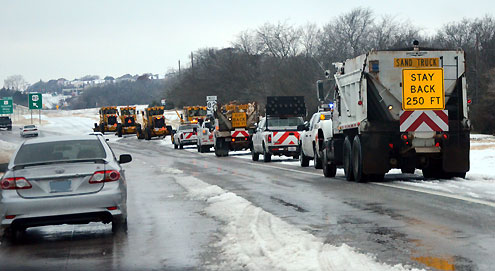 Grayson County TxDOT crews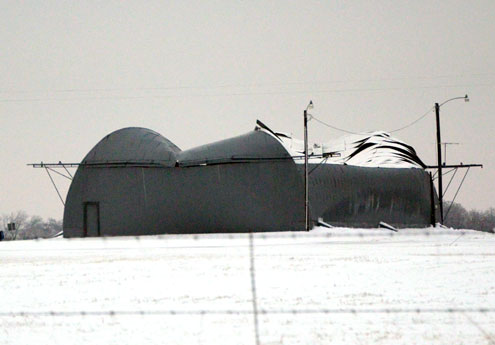 It appears that the weight of accumulated ice caused this hangar at Jones Field to partially collapse.