Front Page
Kathryn's Texas Kitchen
Dec 8, 2013
Sliders seem to be on every restaurants' menus these days. It makes one think that they are a recently discovered food. However, that's not the case. It is believed that the name slider originated aboard U.S. Navy ships. Hamburgers would slide in the galley with the movements of the ship.
Originally a small hamburger patty on a small bun, sliders are now prepared with many different patties. They are limited only by the creativity of individual restaurant chefs. For example, the Chili's restaurants sliders are named the "Big Mouth Burger Bites" that are described as mini burgers.
With that in mind I wanted to make a slider that would be perfect for entertaining family and friends during a Christmas get together. I looked for a slider recipe that is out of the ordinary. I found what I was looking for in Food Network Magazine. I hope you agree that this is one special slider.
Crab Cake Sliders
Recipe adapted from Food Network Magazine, June 2013
Ingredients
18 mini potato buns
½ cup plus 2 TB mayonnaise
2 TB unsalted butter, melted, plus more for brushing
1 large egg
1 tsp Old Bay Seasoning
1 tsp Worcestershire sauce
1 tsp yellow mustard
Kosher salt
1 lb lump crabmeat, picked through
10 strips bacon
Finely grated zest of 1 lemon
Ground black pepper
Diced red onion, sliced tomatoes, pickles and lettuce leaves for topping
Other Items Needed
Measuring cups and spoons
Cutting board
Chef's knife
2 medium bowls
Whisk
Spatula
Baking sheet
Pastry brush
Paper towels
Spoon for dressing
Instructions
Tear 3 buns into small pieces to make ¾ cup and place into a medium bowl. In another bowl whisk together 2 TB mayonnaise, melted butter, egg, Old Bay, Worcestershire sauce, mustard, and ¼ tsp salt. Add the mayonnaise mixture to the bun pieces and stir to combine. Let sit 10 minutes then gently fold in the crabmeat.
Brush the baking sheet with butter. Tightly pack the crab mixture into 15 small patties and arrange on the prepared baking sheet. Refrigerate at least 1 hour or overnight.
Preheat the oven to 350 degrees. Arrange the bacon on a rimmed baking sheet in a single layer and bake until golden and slightly crisp. Transfer to a paper towel-lined plate, reserving 1 TB of the drippings. Break each piece of bacon into thirds and set aside.
Combine the remaining ½ cup of mayonnaise, lemon zest, and reserved bacon drippings in a bowl. Season with salt and pepper.
Preheat the broiler. Arrange the 15 buns cut side up on a baking sheet. Brush with butter and broil until golden. Transfer the crab cakes to the broiler and cook, rotating the pan as needed, until golden and warmed through, about 6 minutes.
Spread the cut sides of the buns with some of the lemon mayonnaise. Serve the crab cakes on the buns topped with your choice of red onion, sliced tomatoes, pickles and lettuce leaves. Even easier is to have the accompaniments prepared and let your guests prepare their own crab cakes.
An entrée for the Christmas table is being prepared by Kathryn's Texas Kitchen.
Until next time…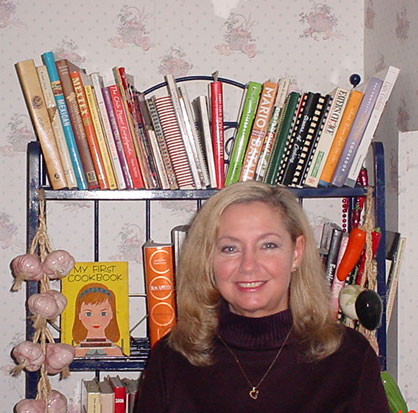 Bon appétit!
frankandkath@hotmail.com