Columnists
Letís Reminisce: Teaching school in 1940
Dec 15, 2013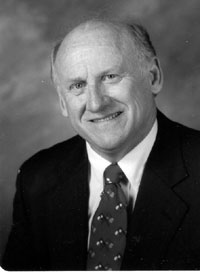 Like many of you, I would like to know more about the early lives of my parents but failed to ask the questions at the proper time. I know that my mother had recently finished college and begun teaching school when she and my father were courting in 1939. Recently I had the opportunity to read a memoir by one of my elderwriters, Cleo Birch Curtis, who was about the same age as my mother. Her stories about school teaching give me a good idea of what my motherís experiences must have been like.

In May 1939 Cleo graduated from McMurry College in Abilene with a Teaching Certificate, but there were not many openings for teachers. She was fortunate to have a ďsponsorĒ who drove her to meet with the school board in Quitaque. He owned a lumberyard in town, and with his recommendation she was hired as a fourth grade teacher. As a graduate of Sam Houston State Teachers College that year, my mother was hired as the elementary teacher for the Seale-Round Prairie School in the community where she had grown up (and her father was a retired teacher).

Cleoís salary was $97.50 per month for nine months. She was paid on a 12-monthsí basis with take-home pay of $69. I expect Motherís pay was less, but she had the advantage of living at home, whereas Cleo paid $30 per month for room and board. That year Cleo managed to buy her first wrist watch ($25) and her wedding dress ($9). She married Leslie Curtis on March 29, 1940, in Turkey, Texas.

It was about five months later, in August 1940, that my mother, Mildred Jones, married Jack Lincecum in Franklin. She was allowed to teach one more year, 1940-41, before my impending birth in February 1942 ended the first phase of her budding career. It was more than 25 years later before she happily returned to the classroom.

Fortunately, Cleo has recorded more details from her early teaching years that give me insight into Motherís experiences. To save money, she and her husband rented an unfurnished three-bedroom duplex (without a garage) for $9 a month. Since her husband owned a small furniture store, they had enough furniture to get by. The Curtises would borrow $100 from a local bank and drive to Amarillo to pick up a load of used furniture.

Cleo looked forward to those trips because they could eat a good lunch on the road for 25 cents, including drink and dessert. Groceries were inexpensive: a nickel per pound for ground beef or calf liver; 15 cents worth of round steak for a fancy Sunday dinner. A quart of milk (in a glass bottle) cost a nickel, a loaf of bread was a dime. Tapioca pudding was a cheap dessert.

In Quitaque, the church was like the hub of a wheel, with two services on Sunday and prayer meeting on Wednesday night. There were Sunday school class parties and family night suppers often, with summer picnics and revival meetings to look forward to.

The everyday experiences my parents enjoyed before I and my siblings altered their routines forever becomes clear to me in the memoirs of others whose lives paralleled theirs in the pre-WWII era.

A retired English professor, Dr. Jerry Lincecum teaches classes for older adults who want to write their life stories. He welcomes your reminiscences on any subject: jlincecum@me.com.