Lifestyles
Keith Parsley Pottery Annual Studio Celebration Dec. 14
Dec 14, 2013
McKinney -- Functional ceramic artist Keith Parsley is once again opening his studio for his Annual Holiday Celebration. On Saturday, December 14, from 11:00 a.m. - 4:00 p.m., folks have an opportunity to tour his studio and check out his latest work. Keith has held his Annual Studio Celebration for the past eight years and enjoys sharing his work and providing a place for both old and new friends to meet and learn more about his craft.
Keith creates "one of a kind" handmade pieces that range from ceramic mugs, bowls, and jugs, to lamps and pitchers. All of his pieces are functional, affordable and designed for everyday use. Keith's philosophy is that "incorporating a handmade object of beauty into the daily routine of living is soothing to the soul."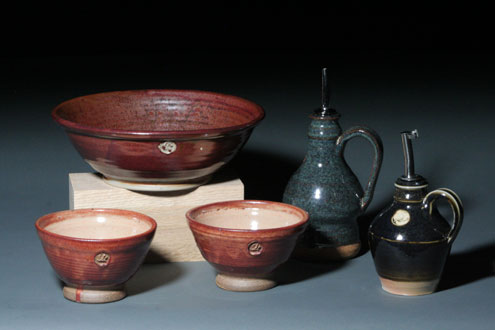 Christmas is the perfect time to find that unique ceramic piece that you want to give to a friend, coworker, loved one, or even yourself. After all, the best gifts are the ones that tell a story and transform the everyday into a special occasion.
Keith Parsley
Keith Parsley Pottery
15396 Plum Lane
McKinney, Texas 75070
214-931-0578 www.KeithParsleyPottery.com