Local News
'Christmas on the Square' in Honey Grove Dec. 7
Dec 7, 2013
The Honey Grove Chamber of Commerce Presents "Christmas on the Square" Saturday, December 7. This all day event begins with a Pancake Breakfast in the Masonic Lodge to benefit the Youth Sports Organization. Vendors will be located in the Civic Center to help you with your Christmas Shopping from 9:00 a.m. to 4:00 p.m. Soup and Cornbread will be provided by the McKenzie United Methodist Church at 11:30 a.m.
Your favorite pet is invited to participate in the Mutt Strut at 2:00 p.m. and the day will conclude with a Christmas Parade and the Lighting of the Square and a visit by Santa. Santa will be available for photos.
At 7:00 p.m. the Bertha Voyer Memorial Library will show "Duck Dynasty – Redneck Christmas" in the Memorial Park.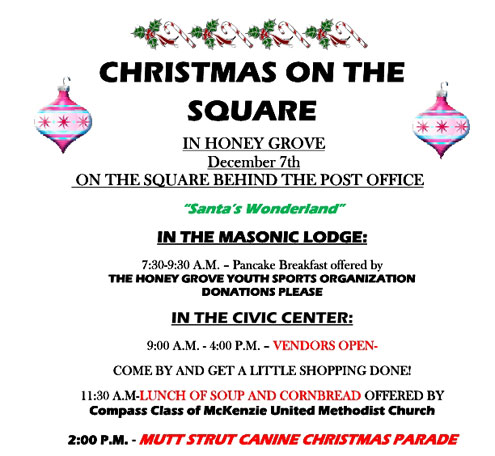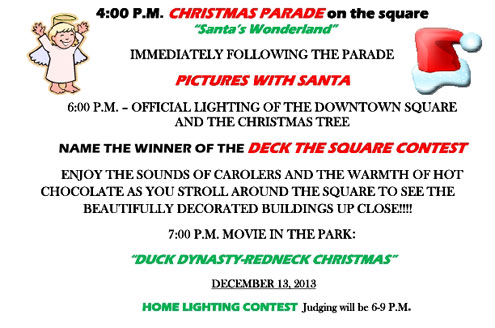 All events will be held indoors if it rains or is horribly cold. The parade will be cancelled if there is precipitation.