Front Page
Holiday grief is hard
Oct 29, 2013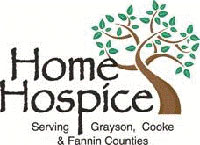 Sherman -- The holiday season will be vastly different for anyone who has lost a loved one, and it can be a time when they most need to find hope, peace, and joy. The Hope Center, an outreach program of Home Hospice of Grayson, Cooke, & Fannin Counties, is offering a workshop called Hope for the Holidays designed to provide specific ideas and tools for managing grief during the holiday season.

"It's hard for those that have lost a loved one to find joy in the holiday season, especially when it is everywhere you go," said Jolene Senek, Bereavement Coordinator for The Hope Center, LBSW, CT-GC-C. "This workshop will provide you with some creative ways to honor your loved one during this season in a calm, peaceful environment amongst others who have experienced a similar loss."

"Hope for the Holidays is scheduled for November 5th and 12th from 6:00-7:00 p.m. at the Home Hospice office located at 505 W. Center St. in Sherman, Texas. If you are unable to attend this first workshop, there will also be a second Hope for the Holidays workshop offered on December 10th and 17th from 6:00-7:00 p.m.

There is no fee to attend these workshops, but registration is requested by November 1st so that adequate materials may be prepared. Call Jolene Senek at 903-868-9315 or e-mail her at jolene.senek@homehospice.org to register or if you have any questions. For more information about other support groups and workshops offered by The Hope Center, visit www.homehospice.org/hopecenter.

The Hope Center is a community outreach program in accordance with the mission of Home Hospice of Grayson County. Home Hospice has been providing care and support, comfort, and healing to the greater Texoma area for the past 30 years and has established the Hope Center to further its programs in grief support, community education and palliative care.