Entertainment
Seth Glier and friends entertain at Harmony House
Nov 10, 2013
Ravenna, Texas -- Last month, singer/songwriter Seth Glier performed in Houston (population 2.1 million), Dallas (population 1.2 million) and...Ravenna (pop. 209)? That gives you an idea what Harmony House Concerts hosts Faye Wedell and Scott Lipsett have managed to accomplish; they bring big-time talent from the big city to their little house on the prairie for an evening of acoustic music. Ecotourism works. Faye and Scott's vision has worked for a more than a decade.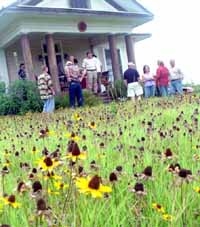 Just getting to Harmony House is part of the charm. Instead of counting accidents as you head into Dallas for a show, don't be surprised if you are counting roadrunners darting along the gravel road to Harmony House. Then it's a right turn at the gate to Wildscape Acres, a short drive around the pond and plenty of space to park at this countrified version of Uncle Calvin's Coffeehouse.

"Performing in the country is like having a whole different landscape to the music," says Glier. "It's my favorite!"

But even the performers marvel at the gracious way Harmony House hosts open their home to friends and strangers alike for events that only benefit the musicians.

"You know, I'm not a homeowner," said Seth as he looked around the audience at Harmony House, "but if I was, I don't think I'd do this!"

"We do this because we want to provide these talented musicians and opportunity to be heard and we want folks in our area to be able to hear/experience them," explains Faye. "After grad school, I just became a 'late bloomer' folkie! I loved the music, and once he was exposed to this type of music, Scott loved it, too! It's fortunate that we both shared the same kind of 'visions' for Wildscape Acres. My mother and father (Elizabeth and W.T. May) set an example for me when I was a teenager. She & W.T. allowed any teenager who wanted to come visit and hang out...dance to rock 'n roll... they taught us all the jitterbug...to come over to Faye's Place (that's what the kids started calling it). They built on a room where their patio had been and that was where everyone came each night."

The last Harmony House concert didn't involve the jitterbug, but it did feature the kind of talented musicians that have made these concerts popular for more than a dozen years. Seth Glier is a phenomenal young talent -- "You can hear some young Jackson Brown and Springsteen when he plays," observed Greg Gopffarth, a regular at Harmony House Concerts.

Seth even brought along a few friends. Sax player Joe Nerney sings a soft harmony reminiscent of David Crosby. Paul Allen Shearer accompanied Seth and Joe on guitar and Paul's daughter Carson also sang a little harmony in the first set.

Seth will be performing in Cambridge, Massachusetts November 7, but October 19 you could have heard this rising star in the peaceful rolling hills of rural Fannin County.

Don't miss the next presentation of Harmony House Concerts on November 24 when Danny Schmidt and Carrie Elkin perform in the intimate atmosphere of Harmony House at Wildscape Acres. For more information, please visit www.WildscapeAcres.com.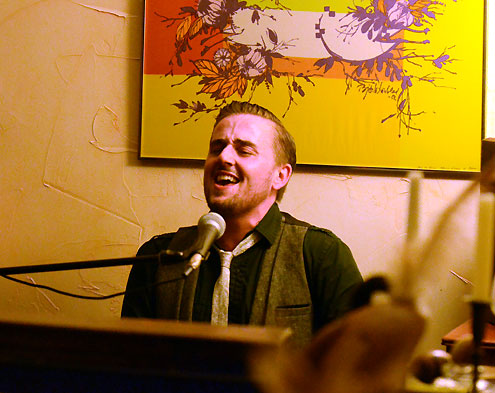 Seth Glier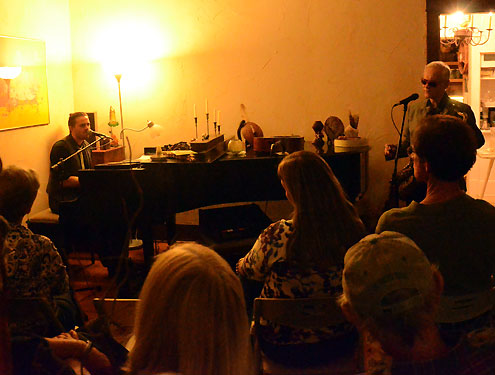 Seth Glier and Joe Nerney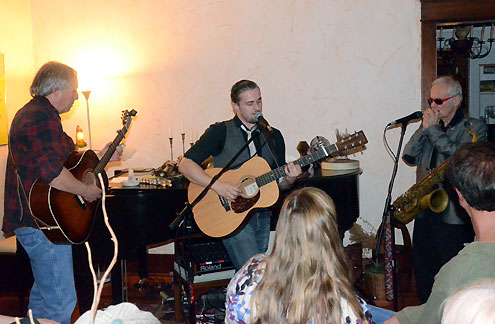 (L-R) Paul Allen Shearer, Seth Glier and Joe Nerney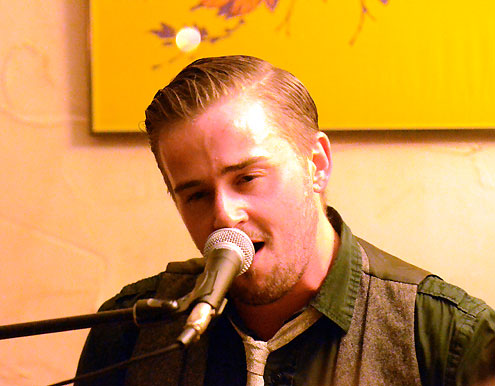 Seth Glier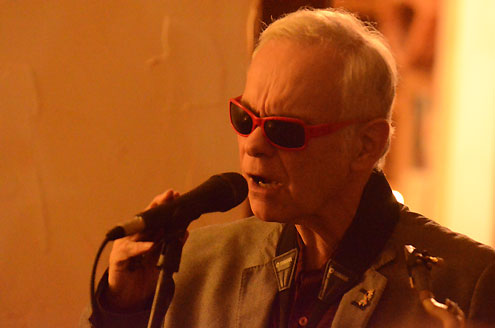 Joe Nerney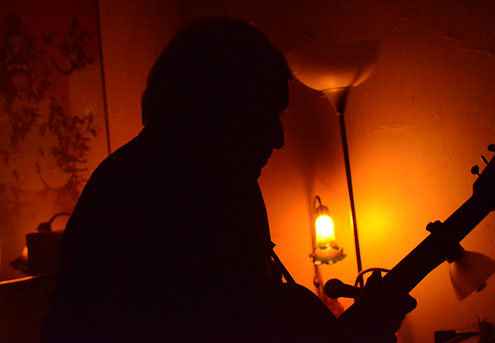 Paul Allen Shearer