Front Page
Comfort food at Willow Wild
Oct 22, 2013
It was a crisp autumn morning on Saturday, October 19, at Willow Wild Cemetery, where hot coffee and steamy breath took a brisk walking tour among the granite and marble headstones. Anne Ruppert, curator for Sam Rayburn House Museum, shared fascinating tidbits from the lives of some of Willow Wild's legendary "residents."
Featured were Sam Rayburn, William H. Evans, John W. Peeler, Smith Lipscomb, Robert H. Taylor, James Hardaway, Dr. Eli S. Penwell, Harry Peyton Steger, Tom Bean, Joseph Haden Whitsett, John C. Saunders, John P. Simpson, Belle Biard Gober, Virge Steger, Henry Everett McKelva, Lilia Roberts, Idris William Evans, and Dr. Tom Spies.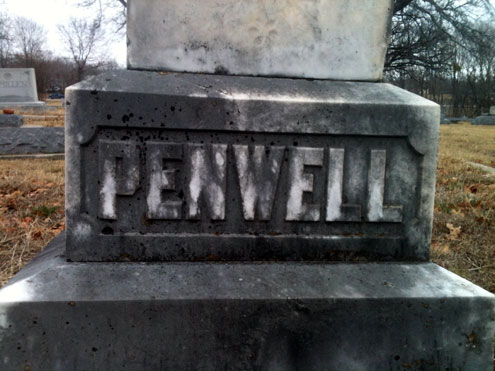 Seeing the headstone and hearing about the life of Idris William Evans, for whom our middle school, I.W. Evans, was named, reminded the crowd that Bonham salutes its legends. The final resting place for Belle Biard Gober gave several walkers the idea to search for the grave site of her sister, "Miss Virginia," the beloved piano teacher who owned a plethora of cats. Prominent family plots with SAUNDERS and PEELER etched in the granite headstones meant Bonham's names will be familiar for generations.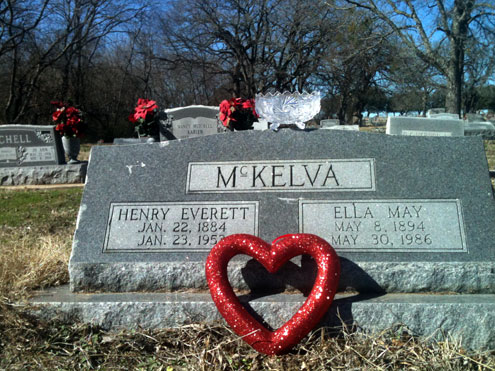 What better way to end the walking tour of Willow Wild Cemetery than with an annual homecoming and Dinner on the Ground! Friends of Willow Wild added favorite dishes and desserts to brisket sandwiches that were provided by the new Willow Wild Cemetery Association, Inc. Barbara Gore brought Harry Peyton Steger, Bonham's Rhodes Scholar, to life with her enlightening biography snippet, and Jerry Lincecum of Sherman delighted the audience with a whimsical comparison between today and 1909 of costs and customs of death and burial.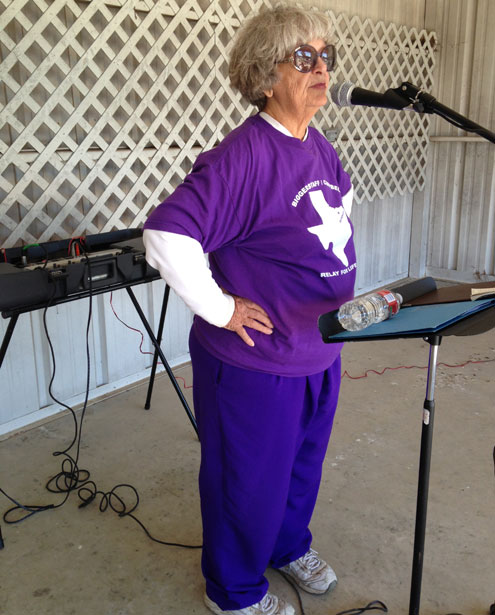 Barbara Gore
Cindy Baker Burnett, president of the new Association, presented the 2013 annual report and Parker McComas, treasurer, gave a recount of the past year's expenses and provided the 2014 budget. McComas reported that donations during 2013 have enabled the new Corporation to pay to have the cemetery mowed on a regular basis. The cemetery is a non-profit and non-perpetual care cemetery that depends on donations. The final conversion from the Willow Wild Commission to the new Willow Wild Cemetery Association, Inc. is expected soon.
Interested people can join the conversation on the Association's Facebook page, "Concerned Friends of Willow Wild." The website www.WillowWild.org provides opportunities to send an email or to donate money. The mailing address is P.O. Box 159 in Bonham.
Percy Bysshe Shelley must have been thinking about Willow Wild when he wrote, "The cemetery is an open space among the ruins, covered in winter with violets and daisies. It might make one in love with death, to think that one should be buried in so sweet a place."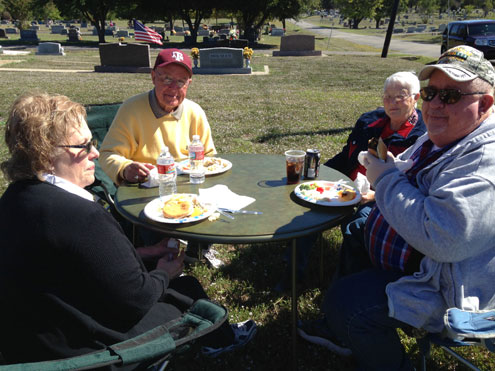 Kay & Jim Tate and Edwina & Buddy Luttrell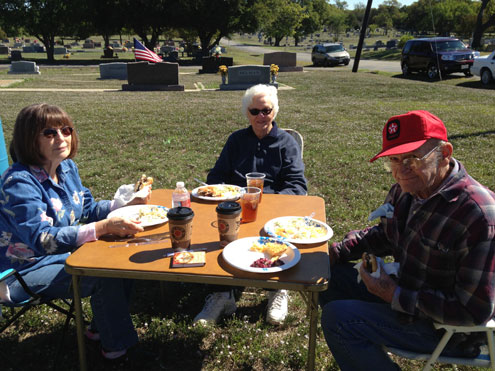 Ruth Parker and Veta & Ray McCulloch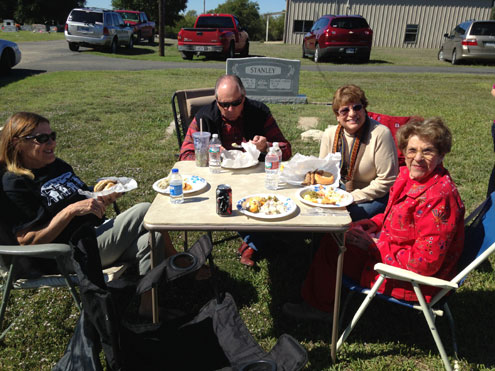 Cathy Denton Taylor, Lanny & Susan Meade Bennett, Eloise Meade Johnson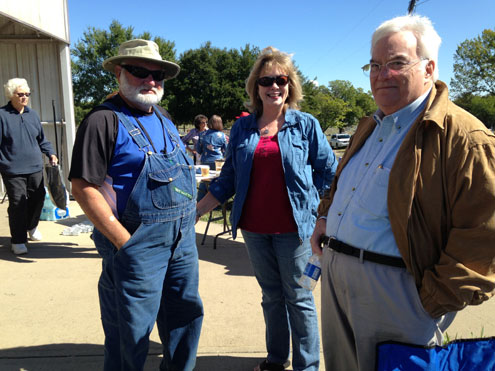 Ricky Dodson, Judy Stevens Jaynes, Mike Southland