Entertainment
Kidz Krew production of To Be Frank(enstein) opens Oct. 18 in Windom
Oct 24, 2013
The Kidz Krew performing arts production for this fall opened Friday, October 18 with a reprise of the comedy To Be Frank(enstein). This play centers around Dr. Frankenstein's creature "Nelson" who is just trying to be a regular guy. Nelson is tired of having to play a stomping, roaring monster. He just wants to raise his family and behave like everyone else.
Music is part of the show - singing and dancing. The usual Halloween lineup of characters are in the story - Dracula, zombies, pumpkins and the like. But this isn't a scary tale - it's a comedy, designed to entertain audiences of all ages.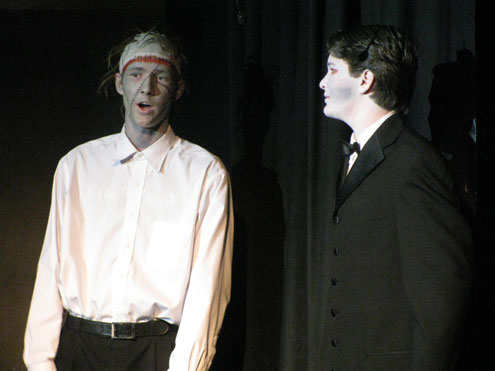 Kidz Krew Director Nick Bruner has announced the cast. The cast is as follows: Nelson - Stephen Pollock; Dr. Frankenstein - Michael Pollock; Nelson's wife Jordana - Holly Kapp; Nelson's children: Sebastian - Noah Bell & Ella - Haiden McCurry; Bobby andTV Announcer - Taven McKinney; Sally and Helena Curdle - Maggie Kelton; Camera Crew - Cayleigh Ford; Neela and Winnie Zombie - Cassidy Barber; Doc Brown and Ziegler Zombie - Nathan Webb; Robyn Zombie - Caleb Cundy; Dracula - Rylan McCurry; Mini-Drac - Becca South; Pumpkin Queen - Sabrina; Penelope Pumpkin - Elizabeth Smith; Pumpkins - Amberlyn Rivera and Brooklyn Sadler.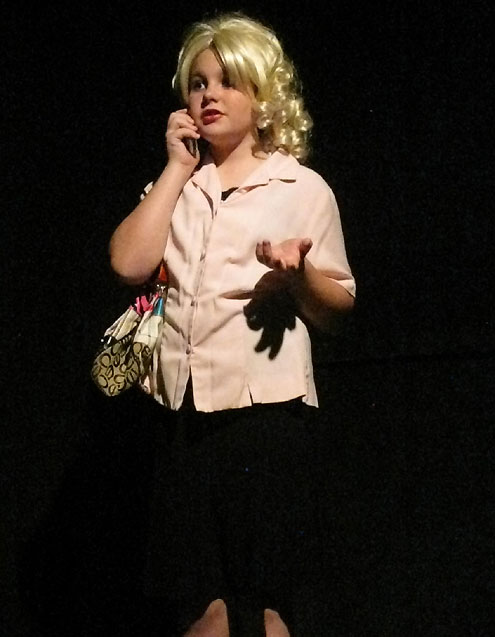 Performances are at 7:00 p.m. on Oct 25 & 26. Tickets are $10, $8 and $5. They can be purchased at the arts center and at the door. Celebrate the season with TO BE FRANK. All performances are at the Old Windom School, two blocks south of the Feed Sack.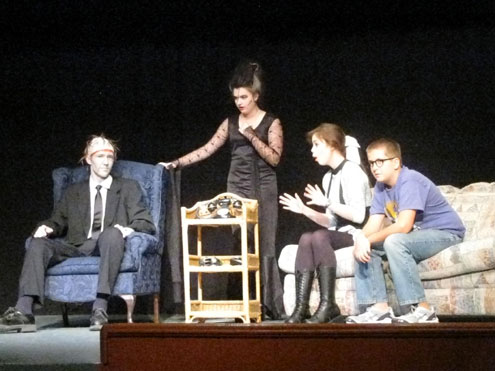 For more information, call the center at 903-640-2196.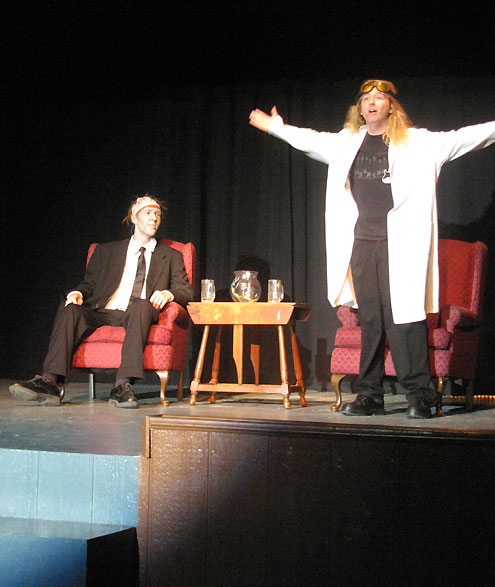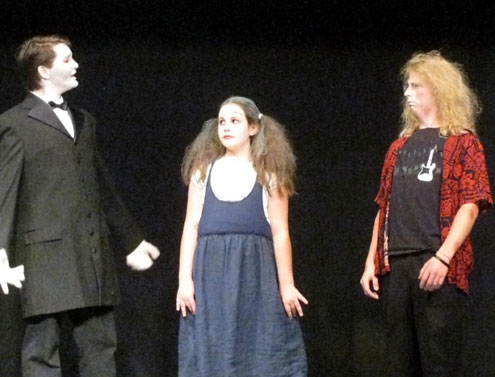 photos by Sandy Barber