Front Page
Hilton Garden Inn groundbreaking held in Denison
Oct 18, 2013
Denison -- Team Denison, meet Team Denson.
Denison officials gathered Thursday, October 17 with an equally impressive team, this one put together by Al Denson of Denson Walker Properties, to break ground for the new Hilton Garden Inn and Convention Center.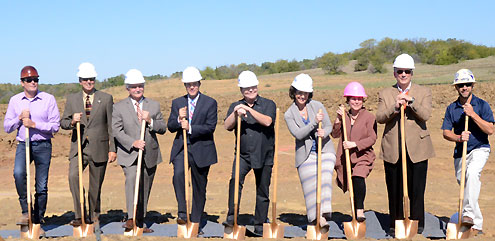 Al Denson (center) and his team at Denson Walker Properties.
Team Denison's latest announcement is not only great news for the City of Denison, but a major development for the entire region.
The 120-room Hilton Garden Inn will offer fine dining in the restaurant managed by James Montgomery, of Gateway Hospitality Group, in addition to a swimming pool, massive outdoor fireplace, bar and lounge.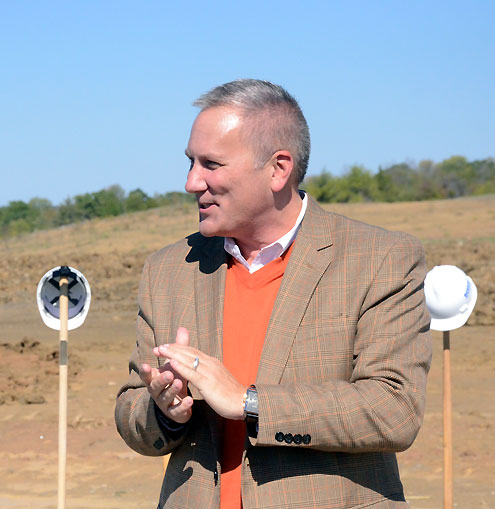 James Montgomery
The 23,000 sq. ft. Conference Center will include a 10,000 sq. ft. ballroom, a 2,000 sq. ft. pre-function room, 800 sq. ft. of board rooms and be able to seat 1,000 guests when opened up.
The project is estimated to cost $16 million. Just across U.S. 75, Texoma Medical Center has an $8 million project underway. At the current time, Denison has a staggering $120 million of construction projects underway.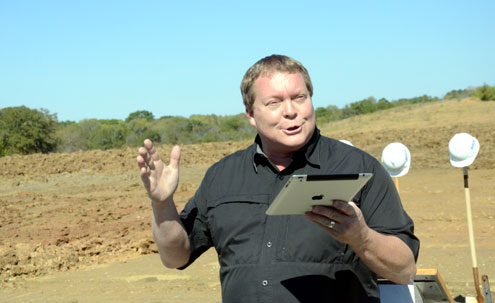 Al Denson
"When I talk about 'Team Denison,' we have a vision and we stick to it," stated Denison Mayor Jared Johnson.
The state-of-the-art hotel, combined with a regional conference center, is a project that has been in the works for eight years.
"The Bible says good things happen to those who wait," said Robert Brady, former Denison mayor and chairman of Denison Development Alliance Board. "Boy, have we waited, so we qualify."
Mr. Denson thanked God for the many blessings and talented people in his life that enabled this vision to begin to take shape. Construction will take approximately one year and the spacious facility will furnish jobs to 120 employees.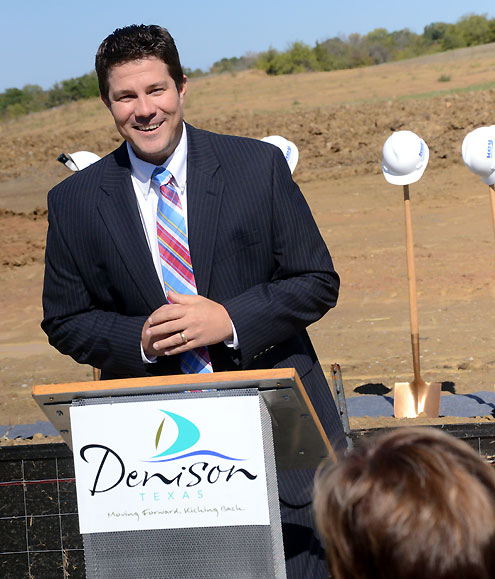 Denison Mayor Jared Johnson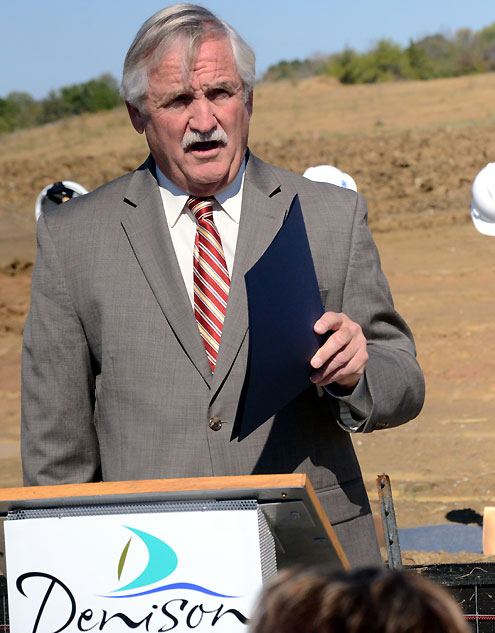 Robert Brady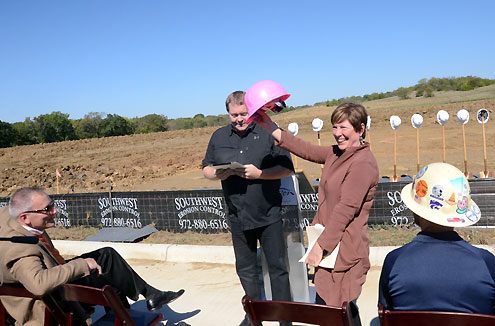 Janet Ventura of Denson Walker Properties shows off her pink hard hat.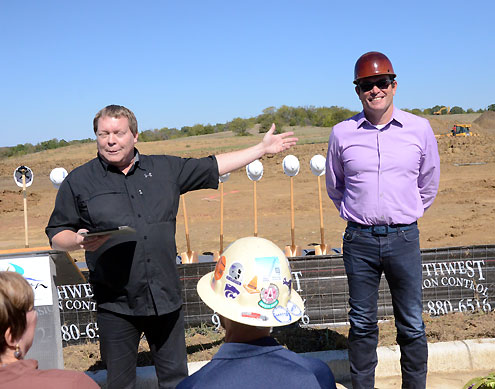 Al Denson introduces the owner's representative in the site.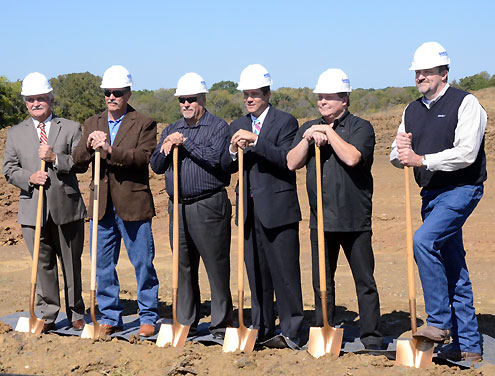 Al Denson (2nd from right) and Denison officials