Local News
'Friend to Friend - Staying Healthy Together'
Oct 26, 2013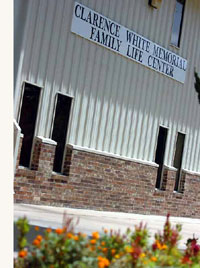 Bonham -- Texas A&M Agrilife Extension Service - Fannin County will be hosting "Friend to Friend - Staying Healthy Together," on
Saturday, October 26
from
10:00 a.m. - 11:30 a.m.
at the
Family
Life
Center
in Bonham (
801 Star Street
).

There will be a complimentary brunch, door prizes, and childcare available.

The goal of the party is to educate women of
Fannin
County
on the importance of screening tests such as mammograms and pap tests in breast and cervical cancer prevention.

Early detection does save lives!

A health professional will share information on mammogram, pap tests and guidelines for when to get these two screenings. There will also be an inspirational speaker, Penny Pearson, a breast cancer survivor, who will tell her story.
For women cannot afford or do not have adequate insurance to cover the costs of mammograms and pap tests, there will information on financial resources to help and those who attend the event will have the opportunity to complete a request for assistance.
The event is sponsored by Texas A&M Agrilife Extension and in part by the Susan G. Komen foundation. Remember, breast and cervical cancers are most curable when detected early. Don't miss this opportunity to learn more and get connected with valuable resources!
If you would like more information on the event or would like to sign up to attend, please contact Bethany Arie at the Texas A&M Agrilife Extension Service- Fannin County at (903) 583-7453 or email Bethany.arie@ag.tamu.edu
Hope to see you there!